Are you ready to make your first purchase of Bitcoin but don't know where to go or how to buy it? It is a lot easier than you think. Let me walk you through it real quick.
There are several places where you can purchase Bitcoin, but the easiest way to buy Bitcoin for people new to Bitcoin is to head on to one of the multiple exchanges where you can buy it. The most well-known exchanges are:
I've personally used all of these platforms and can say they are user-friendly and easy to get started on. After creating an account and submitting documents for identification verification, you are ready to buy Bitcoin. Buying Bitcoin on an exchange is simple. Here is an example from the OKCoin exchange.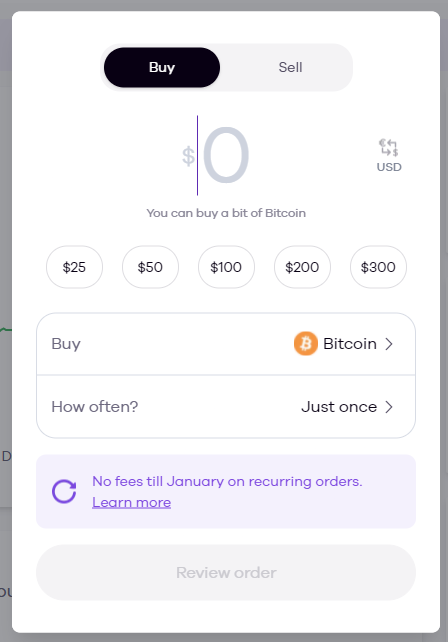 Enter how much Bitcoin you want to buy via your bank account or debit card, and that's it. You are now the proud owner of Bitcoin. Right now, it is trading roughly around $49,000, but don't let this number scare you. You don't need $49,000 to buy Bitcoin. You can buy as little as $1. The minimum purchase order for OkCoin is $10 btw. All of the exchanges listed above make it super easy to buy Bitcoin.
You can set up daily, weekly, or monthly buys of Bitcoin, so you don't have to think about it. This is called Dollar Cost Averaging, also known as DCA. This concept comes directly from the world of stocks. DCA is a popular strategy as it allows you to accumulate Bitcoin without worrying about when to buy.
Here is a hint: it is always a good time to buy Bitcoin! This revolutionary technology isn't going anywhere and will continue to grow as more and more people adopt Bitcoin as their reserve currency of choice.
I encourage you to buy a little bit and hold it for one year. You will better understand it after watching it appreciate over the next 12 months! In the meantime, check out the following resources on Bitcoin!