There was a time(pre Internet), we as kids used to play outdoors most of the time. Our parents would wonder where we are and when we would return home for lunch or dinner. Gone are those golden days, when parents put a time limit for their kids to come inside the home after playing.
Now, in this digital media world, here I am as one of the many parents, wondering when my kid will go out to play, other than watching Youtube and Netflix, etc. Well, ya! Times have changed. The world is digitalized, the Internet became a part of the everyday life of everyone including kids. In fact, the kid's tech has taken off in a big way.
The technology is offering parents the ability to track their children, contact them at any time, and monitor every detail of their online lives. Older kids all have phones, there are smartwatches for younger kids that can serve the same purpose, and parental controls are growing ever more sophisticated. While much of this feels sensible, there are hidden dangers. In this blog, as one of the many parents, I am trying to jot down my analysis of the possible digital privacy issues for kids.
Smart toys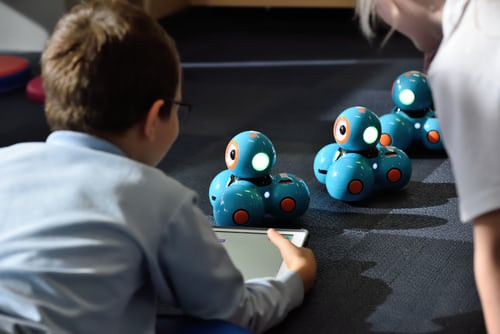 Smart toys such as "Hello Barbie" and CloudPets are adorable and very cute but is it safe? Well, NO!! Smart toys have microphones and are built to recognize the children's needs by recording their voices, and over a period of time, they will be fully tailored according to the children's needs. But, when connected to the Internet, those are the evil monsters (like Thanos, maybe !!!)
Smart toys can be hacked into and parents should also be aware that any information they collect may not be private. If a smart toy or game interacts with a child - whether by text or "reading" to them - these messages or recordings will be sent to an external database so that they can be interpreted and replied to, and they will certainly be processed so that the toy will give the impression that it has learned about its user.
How that data is stored, whether it is encrypted and how to secure the passwords that protect it are (if they exist at all) are details companies don't typically volunteer, and this is such new territory for parents that most may not think to ask.
There are series of issues reported over the years and few examples include Cloud Pets being withdrawn from sale after finding out they are not password-protected, My Friend Cayla, banned in Germany as an illegal spy apparatus, contained an unsecured Bluetooth device, which meant anyone within range could listen in. In 2015, hackers struck Hong Kong-based company VTech, which makes a range of connected toys, including cameras, and captured the details of over 6.3 million customers, including children's photos and home addresses.
Tips for Protection. Make sure you buy a toy that has a good privacy policy that you totally understand. Only provide the required information, not the optional stuff they ask for, and turn off the toy when it's not being used.
Smart Devices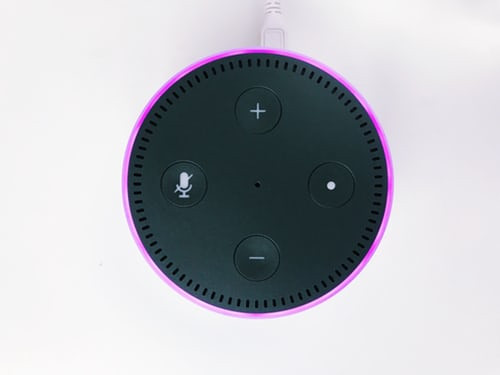 What are the smart Devices/ smart products our kids use?
Wearables: smartwatches, smart diapers, and smart sneakers.
Home assistants: Google Home, the Echo, and Siri.
Smart appliances: washing machines, refrigerators, coffeemakers.
Connected home products: electrical outlets, lightbulbs, thermostats.
Now, isn't all the above products make our life easy? Well, yes but as every internet device, these devices also come with their privacy risks.
Smart devices collect - at the very least - the data they need to provide you with the service they're offering. For example, your kid's location-aware watch tracks his whereabouts. A smart refrigerator tracks what food you buy. Home assistants track your requests. But they typically collect way more data than they technically need to do their job. The watch still monitors your kid's location even when he's at home eating dinner and may also log which other watches are nearby it or track fitness metrics. The fridge may track every time someone opens the door. It's unclear how much smart speakers pick up of your home chatter.
Companies claim that they need this data to make their products work better. But they also use it to build consumer profiles to make educated guesses about what you're likely to buy in the future. These models are valuable, and they use them to sell you stuff or sell your data profile to other companies. For example, your fridge could sell your data to an ice cream company or a health insurance provider.
Tips for Protection. Turn off your home assistant's microphone when you're not using it. You also can prune your data in your devices' app settings, deleting stuff you don't want to store on your phone or in the companies' cloud servers. Or choose not to use a home assistant until the privacy regulations are ironed out.
Social Media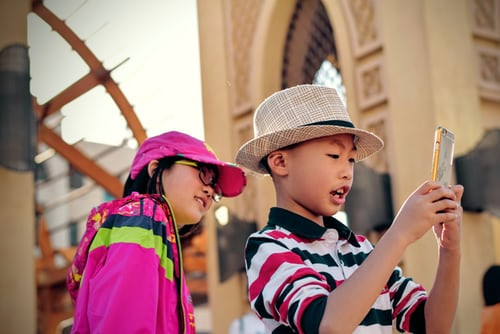 Social Media is a great platform to stay connected with our friends, but is it the right place for kids to get involved? Well, technically, kids' privacy is being compromised on social media even before they are born. It's we, as parents share the information about our kids online. Be it, an ultrasound photo or your baby's first walking photo, baby's Halloween costume, etc. All those are very adorable! But social media is evil if not handled properly.
Next comes, the live location tracker. With location-aware social media such as Twitter, Facebook, kids can reveal their actual, physical locations to all their contacts - plenty of whom they don't know personally. Imagine a selfie that's location-tagged and says, "Bored, by myself, just hanging out looking for something fun to do."
Tips for Protection. It is always important to talk to kids about the usage of social media. First of all, We, as parents should model the importance of privacy by asking permission of the kids before posting them online. In fact, avoid posting the photos.
Turn off location sharing on your kids' devices, both in the phone settings and in the apps they use, so their status updates and photos are not automatically tagged with their locations.
Entertainment apps
We, parents often discuss "Oh! My kid will eat only when he sees TV/Tab, how to get rid of that? " Well, it is us, who introduced the digital world to kids at an early age. Even, a 1-year-old knows, how to play his favorite rhyme on Youtube these days. Well, it is a free seamless entertainment platform but is it safe?
Most alarmingly, the New York Times revealed (paywall) in November 2017 that YouTube videos of popular children's characters, like Elsa from Frozen and Marvel's Spider-Man, dying tragically, urinating on one another, or doing other inappropriate and disturbing things were finding their way into YouTube Kids - the app that was supposed to be safer for children. In light of the discovery, YouTube hired more humans to manually review the videos.
There was a challenge called "MOMO" circulating last year on Youtube, provoking suicidal thoughts and it was deemed dangerous. The threats keep on popping up now and then across all entertainment platforms.
Tips for Protection. Unfortunately, there's no easy answer and there's already so much to worry about with raising kids. Talk to kids, set screen time and if possible watch with them and monitor their usage.
Gaming apps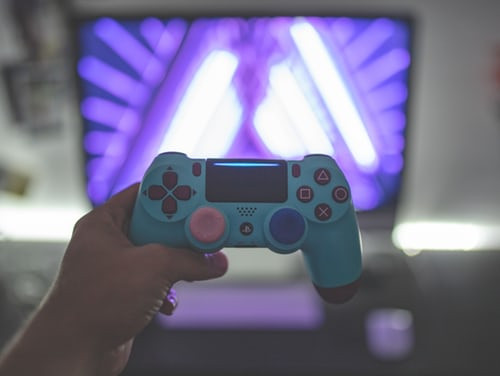 According to research from the Entertainment Software Association, 70% of families have at least one child who plays video games. Mobile is becoming a critical segment of the game industry. While online gaming can provide quality social interaction, there's also a darker side. From cyberbullying to online predators to hidden costs, there are many concerns when it comes to playing video games online, especially for children.
According to US-CERT, the social nature of online gaming allows cybercriminals to manipulate conversations. They may single out your child in a general chat channel and then start sending personal messages that ask for detailed personal information. By piecing together data from games and other sources, hackers may be able to access other existing accounts such as social media or establish new accounts - even entire digital identities - in your child's name. This is just one part of the problem, there are other dangers with the gaming consoles as such when some gaming console is not working, we, throw the hardware, without knowing how much personal information is being stored in there.
Tips for Protection. Go beyond monitoring and discussions - regularly play video games with your children. Not a gamer? Let your child be your teacher. Gaming with your children not only ensures an accurate understanding and truly open communication, but it also strengthens your bond through shared experiences and the tacit validation of engaging with your children in their forums and activities of their choice.
Targeted Ads
The kid's digital ad market was already the biggest privacy-based ad sector globally. This influx of spending will take it to over a billion dollars in 2020. Targeted ads are nothing new. It started off with TV commercials targeting kids for marketing, but the ads targeted right now through the internet are not only marketing, but it is also a mere act of privacy intrusion.
Most of us are becoming increasingly aware that big companies are collecting data about us. But few realize the volume of data that's being gathered, and even fewer have a handle on what that data is being used for. There's a tendency to assume that it's just about advertising, but there's a concerted effort going on behind the scenes to track us and amalgamate our online activity.
In September 2019, YouTube was fined $170m by the FTC for allowing kids personal data to be collected in a breach of the US COPPA law. Europe has a similar (but stricter) law called GDPR-K, which has the same protections but defines a child as up to the age of 16 in many countries (e.g. Germany, Ireland). There is currently an active investigation which has the potential to be more consequential than the COPPA decision.'
Tips for Protection. It is always good to talk to your kids and educate them and switch to more secure alternatives such as using a VPN, using more privacy-focused browsers and apps.
Hi-tech Education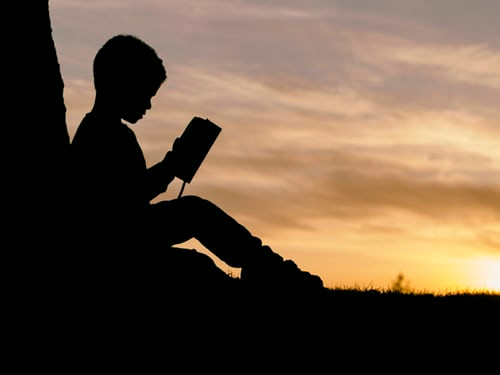 Schools are increasingly using software from third-party providers to teach, diagnose potential learning issues, and interact with students. This software includes online learning lessons, standardized tests, and 1:1 device programs. And the companies that administer the programs are typically allowed to collect, store, and sell your kids' performance records.
Tips for Protection. If you know that your kid is going to be using third-party programs at school, find out what the software opts them into and what they can opt-out of. Tell your kid to only supply required, not optional, information. Talk to the principal or other parents, maybe in PTA meetings to read through the privacy policies of those apps before using them.
May be, adding the internet privacy education as part of the curriculum is a good idea too. Schools and parents should discuss it.
Summary
With the booming advancements in technology, kids are becoming smarter every day. But the kid's usage of digital media has to be monitored carefully to avoid privacy issues. I would say from my personal experience, it is us parents who have to set up an example for our kids.
Talk to kids, educate them about the dangers of digital media, also check their usage. Parents should go through COPPA which is designed to protect kids' privacy. It is always a good idea to switch to privacy focusing alternatives such as Brave, Duck Duck Go or using apps built on platforms such as Blockstack.
Call-To-Action
On average, American children spend four to seven minutes a day in unstructured outdoor play compared to seven or more hours in front of a screen according to Sanford Health. Playing outdoors improves the kid's physical health as well as social behavior.
"Lets try to be a good digital role model.Let's, put our phones down at dinner. Shut our laptop when kid comes to cuddle on the couch. Do what our parents did: send your children outside. Even better, go with them. And do everything you can to be sure that every child can do the same.Limit the screen time and educate them how to user internet safely."
References:
Mashable article on smart toys
Selling Privacy for supervision
Parents guide to smart devices
NY Times article on kids app data privacy