BlockSurvey Updates - January & February 2021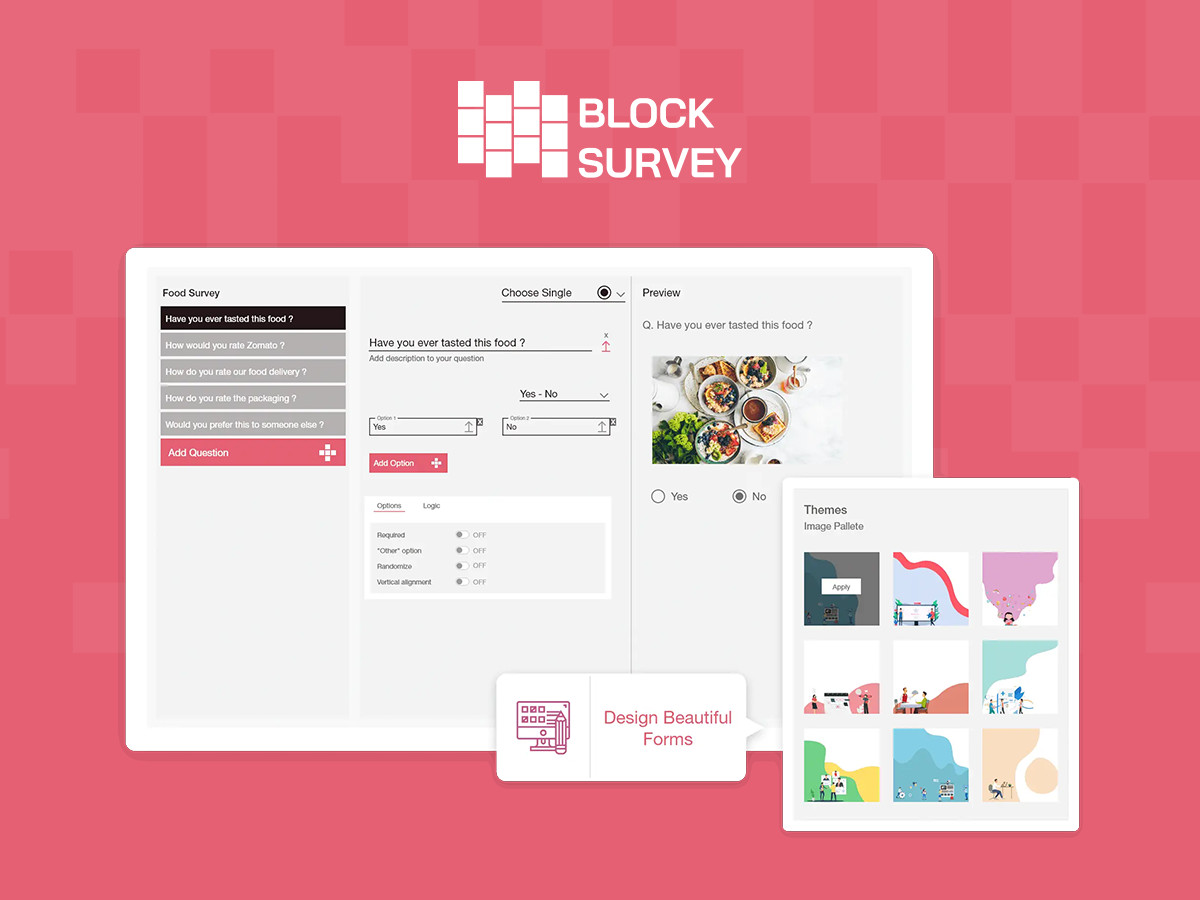 New Features
Custom meta title and description for social sharing.
Share results to Workspace.
Added French, German, Portuguese, Spanish Templates for Messages(Available in 'Settings').
Color coding for 'Instant feedback'. Use to highlight correct and incorrect answers.
New Dashboard Design.
Performance improvements on taking screens.
Instant Feedback for Quiz - Check out a sample.
Custom SMTP. Use your own Email provider for notifications.
Note: Check out BlockSurvey Roadmap Updates for samples and videos on new features.
Upcoming Features
Transactional email end to end.
Group Question.
UI / UX improvements for better organization of files.
New classic view design.
Set query URL parameter values to answers.
Growth
$1000 MRR.
5000+ Signups.
Helpful Resources
Get Involved
--> Have a feature request? Add it here.
--> Looking for a demo? Request here.
--> For status updates, follow us on Twitter.
--> Want to join the Block Survey Community, join us on Discord.
Powered by