-for the record of our journey to the web 3-
September 2020.
We have just started designing the web for Mirlo Music Catalogue of all the digital contents I have edited from 1997 to 2020.
Our intention is to register on the Blockchain all the works so that our Intellectual property is protected from now on. Georgina is the author of most of the pieces and Mirlo -Mirlo Music- is the editor.
We are going to do it using a Decentralised App on Blockstack where we are already in control of our Digital Identity.
IMAGES. In a folder we have all the images we are going to use for the website: Cover, Logo, and three other icons. Moreover, in another folder we have all the cover images of the works in our catalogue.
DIGITAL ASSETS. We have opened another folder to keep every hash (SHA-256 HASH) with the original file. We are using Proof of Existence for registering. It's really easy and fast, plus we can save a Pdf provided as a Certificate to prove our Intellectual Property in the physical world.
See below a first screenshot of the front-page/home as we are designing it… This work is in progress, but we hope to work at a good pace to be able to publish it next month.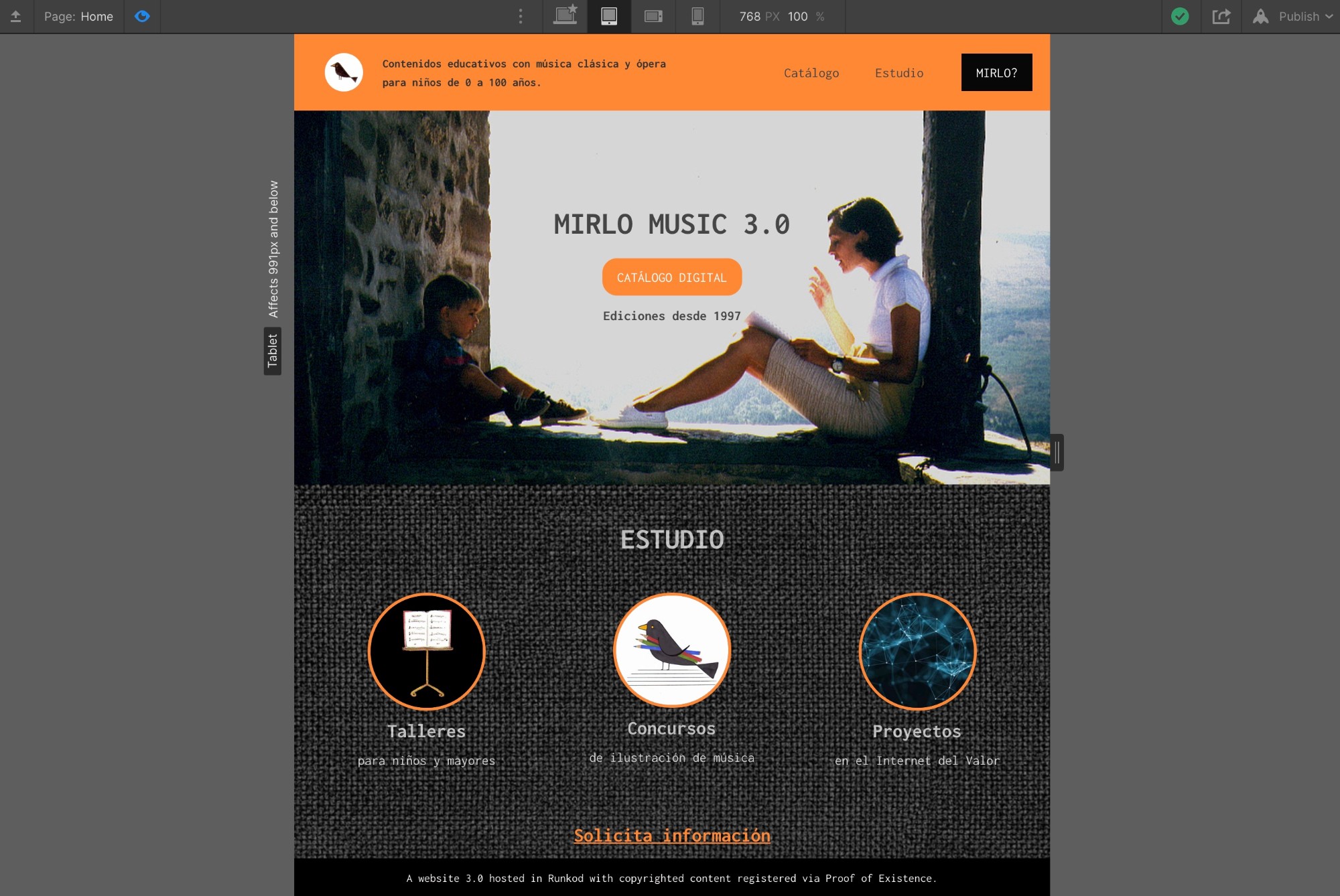 October 2020.
CATALOG PAGE
I have managed to complete de list of works in the CATALOG including 45 titles with front-page images. 27 among them belong to the collection "Cuéntame una Ópera" - Tell Me an Opera. For everyone, there is a description of the main original content (usually a book) followed by different digital assets as complementary materials in different kind of files - pdfs, tiff, jpg, mp3, mp4, etc. In the future we hope to be able to offer all of these materials directly to those interested.
Even the images of the front-pages that are featured on the website have been registered in Proof-of-existence (as explained above). All this registry is very easy to do, and I hope to have it ready in a few days, before publishing the web.
The STUDIO is still pending. So far, it is easy to recall most of the activities and educational proposals Mirlo edited and made public in the past. But, for the new projects it is more difficult, and we need to prepare an efficient communication. In this page, we can only provide a glance.
To communicate Mirlo's next proposals, we need to find tools that allow us to keep control of our data and contents while reaching our audience. If we manage to do it well, we should bring awareness about the value to quality digital contents. So far, I have not found a perfect solution. As a starting point, I would like to provide exclusive access to some contents only to my subscribers.
For now, I leave here a screenshot of the CATALOG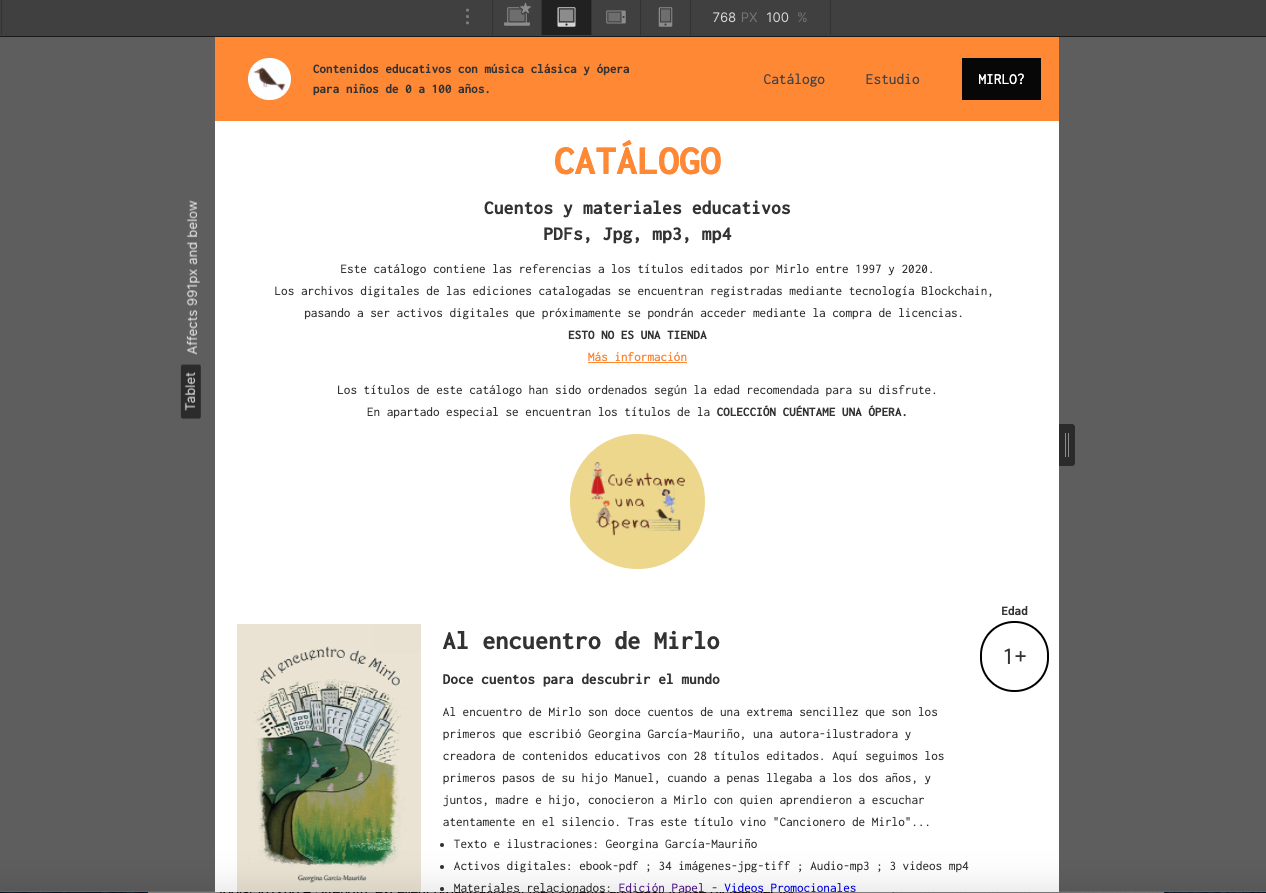 November 2020.
The STUDIO has been completed.
This page includes some memories of activities lead by Georgina for which Mirlo participated as digital editor. Moreover, in the Studio we introduce the future steps of Mirlo.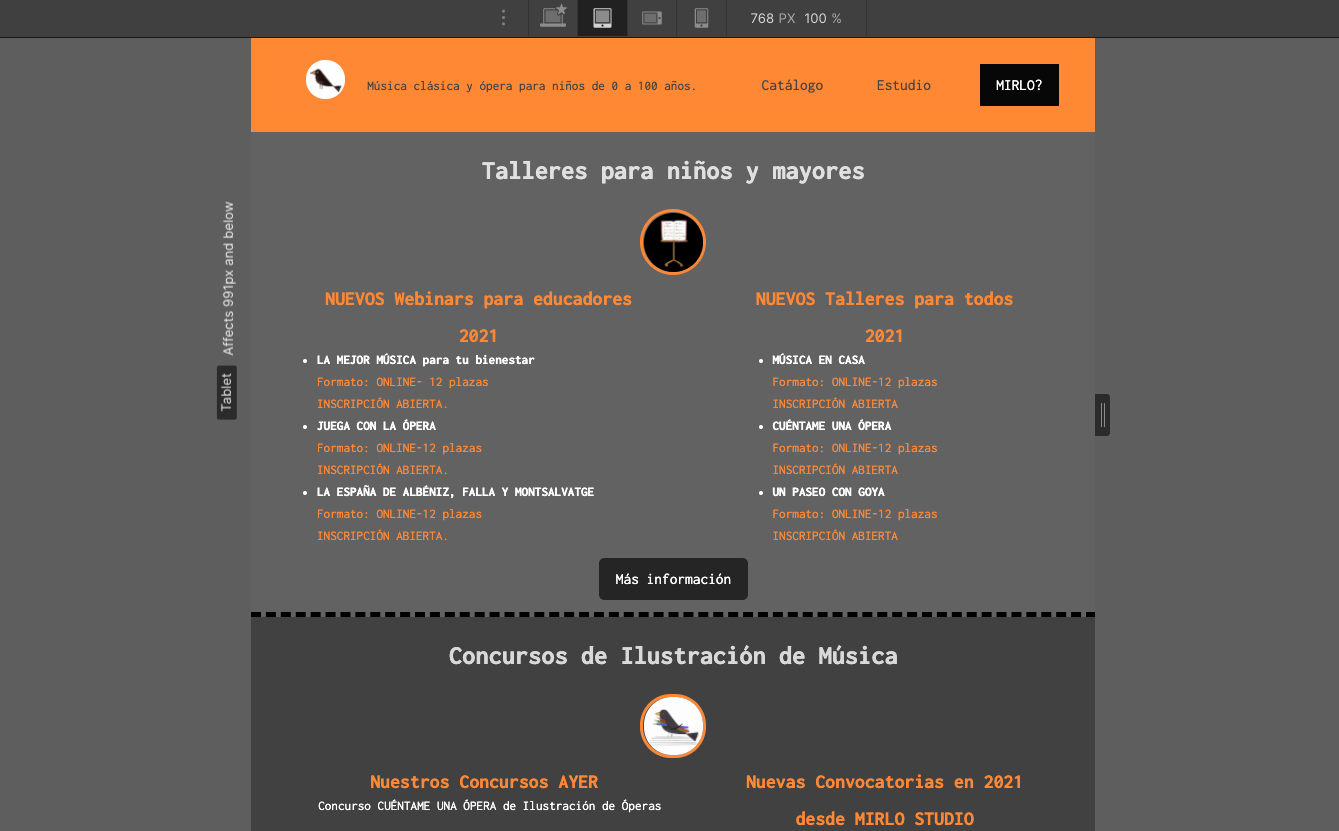 Once the web has been completed we have hosted it in a Hosting 3.0 on Blockstack. This will help us keep control of our code and our contents. This is Runkod, which even allows us to use a domain of your own. On our side we have opted to redirect our site on Runkod to our domain www.mirlomusic.net, where you can already see the result (although there are still some improvements pending).
From this web we invite anyone to "follow Mirlo's new steps" in his new studio, where he will be editing new educational contents by pianist Manuel Gimferrer, while Georgina will be in charge of communication.
In the footer, a reminder: "This web is hosted in Runkod and all images are registered via Proof of Existence."

MIRLO STUDIO
We have looked for the best solution to communicate with our audience now, and we have chosen Substack. This is a platform to send newsletters that can help us send exclusive content, including a podcast, as well as start a forum. We will be able to send personalised invitations and provide exclusive access for quality relationships with our subscribers. In terms of human experiences and relationships, Mirlo and the team are more interested in quality vs quantity. Those interested in following the next steps of Mirlo as digital editor, in order to "cultivate your inner garden" with the best music of all times, can already subscribe at Mirlo Studio.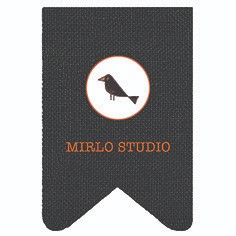 Actually, we are looking for new DApps built on Stacks (the new generation of Blockstack) to find better solutions in order to benefit from our digital contents as digital assets. We are looking forward to Smartists..., and we would love that Sigle (the present blog) included the possibility to publish content for exclusive use, as well as a wallet to enable subscriptions.
Therefore, we bet that the adventures of Mirlo as an editor 3.0 have just started…