How did I get to Stacks?
In June 2019, the speaker at an event in Madrid city center mentioned, the blockchain that I had already chosen for my project for independent artists: Blockstack. My research had started two years before that, but in my town no one seemed to have heard about Blockstack. That speaker, who looked specially brilliant to me, stood after the event to chat with the attendees and he suggested I should contact Blockstack directly and eventually offer my support in Madrid, since I was acquainted and liked their project so much. So did I , and in a few days I had a meeting with Louise Ivan and Shannon Voight, who invited me to become a "Blockstack evangelist"(that was the expression at that time).
"Evangelist" since July 2019
From that moment I started preparing series of initiatives that I wanted to take I. fall, including our participation in different spaces like Google Campus Madrid, CryptoPlaza, etc. -. Afterwards I organised a series of workshops for developers which I hosted in my living room at home, with some brilliant Blockstack engineers introducing their technology on screen from different parts fo the world.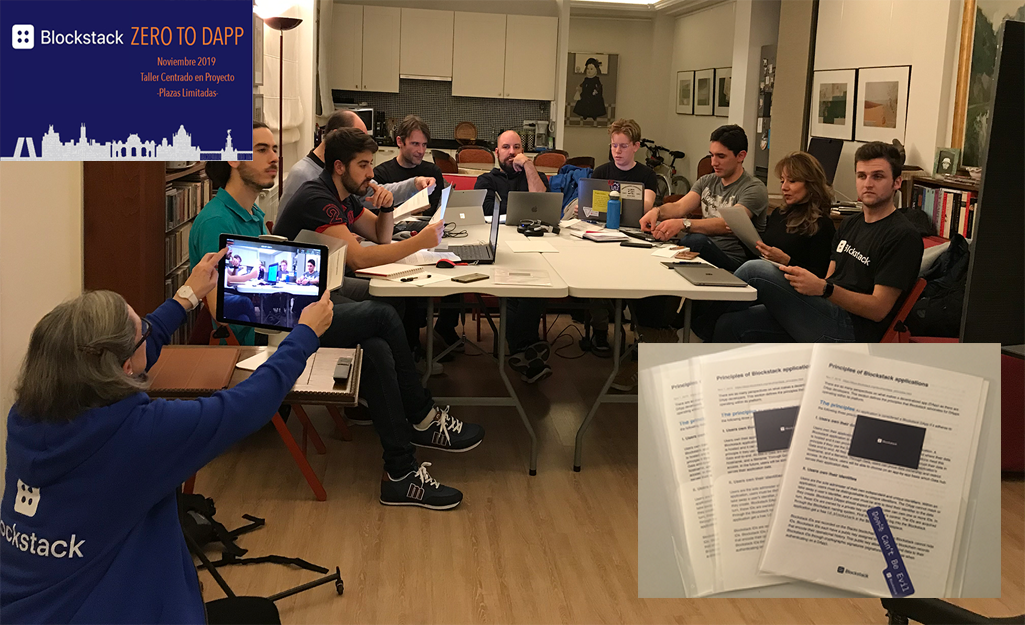 This was followed by many other online events hosted by Codemotion, and lately another series of webinars at Universidad Francisco Marroquín (Madrid Campus) in collaboration with the Stacks Foundation.
At that time there was no compensation of any kind for such initiatives, and I recall Louise -who had published an interview/testimonial about my contributions in the community blog - asking me what they could do for me in exchange for all those contributions. I remember answering that it was for me a great honor to be able to participate in the construction of a new Internet for the sake of users' rights, and also that I just hoped to get the support I would need from the community to build the solutions for artists I had already been researching, despite I did not have a technical profile.
In Christmas 2019, an engineer I had met in one if our Blockstack workshops encouraged me to start seriously designing 'Smartists' (we still did not have a name though) with her advise and mentorship. With her guidance and a few surveys we shaped the idea, and with a lawyer we started working in our copyrights llcenses. In January 2020 Blockstack rebranded in Stacks at the launch of Stacks 1.0 , STX and the entrance of smart contracts developed with Clarity programming language. For that moment I translated the Stacks White Paper to Spanish.
Then it was COVID, a time where we kept our regular weekly meetings, and we finished writing our licensing system. I also started a Blog as a testimonial of my journey towards the Internet of Value, sharing some reflections and learnings along the way, as a member of the Stacks community. There you can still read the 51 articles, most of them signed as Stacks ambassador, including quite a few Spanish translations for articles by Harini Tajan which were excellent introductions of the Stacks tech, and which help many to understand the possibilities of such technology for the development of the web3. All this was complimented with articles and posts on LinkedIn, and several interviews in different media. I have always been happy and honored to introduce Stacks, since the vision of a user-owned Internet is something we share, as I declare in the newsletter-podcast in Spanish.
Building Smartists on Stacks
The Smartists project has also provided me the chance to explain my preference for Bitcoin, and how I feel Stacks is the best place to build our web3 solutions. About that I wrote 2 articles: the first in January 2020 explaining our decision of building a DApp on Blockstack, tha second one about why Smartists is developed on Stacks (this one is dated 2021).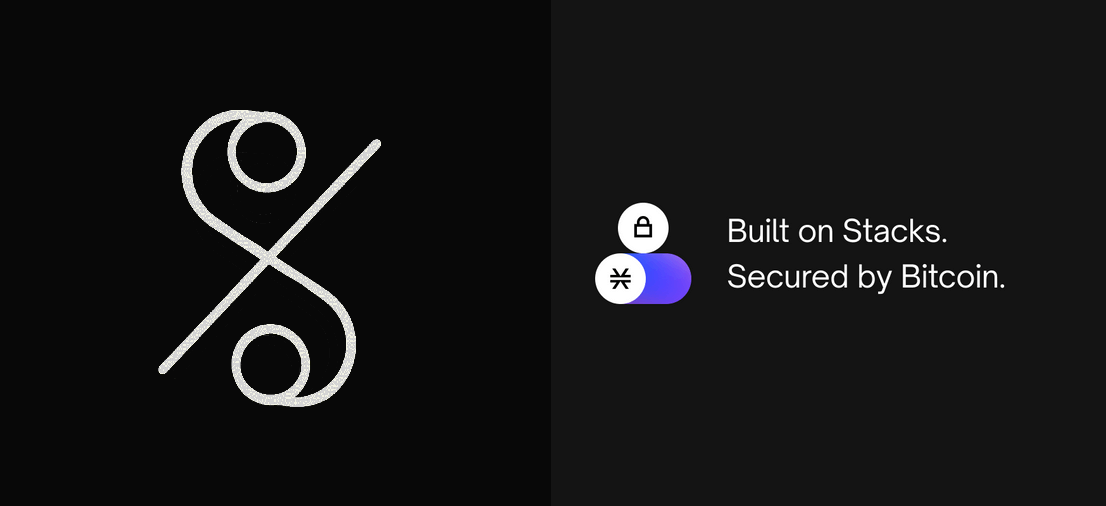 In the past few months, the Smartists project has entered a new stage, and I also need to move to a new stage in my professional life. This is what my implication as a Stacks advocate has to come to an end.
A few weeks ago, I received a private message reclaiming a more active participation in the Stacks community, and I realized I don't have time left for that anymore. I believe Smartists is being built on a wonderful technology, and I can't think of any other way to build our solutions for independent artists on the web3, with the security of Bitcoin. Therefore, I will keep being present in the Stacks community, although only as co-founder of Smartists.
Thank you!
With these lines I say goodby to a very special time in my life. It has been fascinating and I can say I have met very special people, for whom I feel admiration, gratitude and even a sense of friendship for all the way we have shared.
Thank you Wilson, Friedger, Louise, Jenny, Brittany, Kaylee… and so many others in the Stacks community for this happy time of my life.

See you at Smartists!
Georgina Mauriño, co-founder of Smartists, secured by Bitcoin via Stacks.