There is so much that I have discovered over the last few weeks about web3 that it is difficult to summarize it all here... However, I'll try.
A viola player in the web3: DANIEL ORSEN
Many independent authors/artists are becoming interested in creating NFTs and are testing this technology with interesting projects. This is the case of Daniel Orsen (viola player) and the Wagner's Nightmare project, which is worth knowing. I am happy to have interviewed him, and his answers were most interesting…
Here is the link to the complete interview on The Smartists BLOG.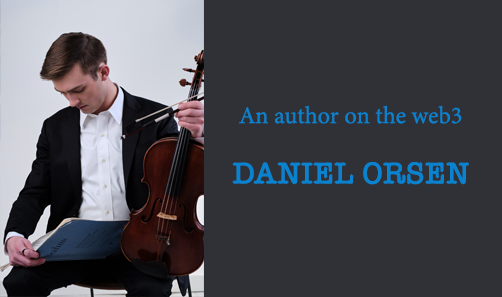 Mirlo Music in the web3
As an adviser and collaborator of Mirlo Music I am also witnessing the progress of this publishing startup. On the one hand, it is interesting to see how distribution on the web can be combined using cloud platforms for some products (ebooks…), and the bitcoin blockchain for others (Digital Collectibles or NFTs). I would like to tell you more about the decisions we are making for this project, but I will do so in future news.
For now, I leave you a link to the website of our editions, mirlomusic.net, from where we give access to these two types of products: the eBooks, books+CD and AudioBooks store has been designed on the Shopify platform, while the offer of our digital collectibles can be found on the Gamma portal, the largest marketplace for Bitcoin NFTs.
All these editions are created in our studio. We are a team of two people, and we have a young audiovisual producer to make some special videos. With a very Web3 mentality, we dedicate most of our time to the creation of each of our "products" and we share our path with the members of our community that we feel like a big family. Some have been following us for years or our newsletter, a few others are encouraged to get to know us better on the Discord server. Either way, it's not so much about building a large, sporadic following, but more about connecting with people who are genuinely interested in our work.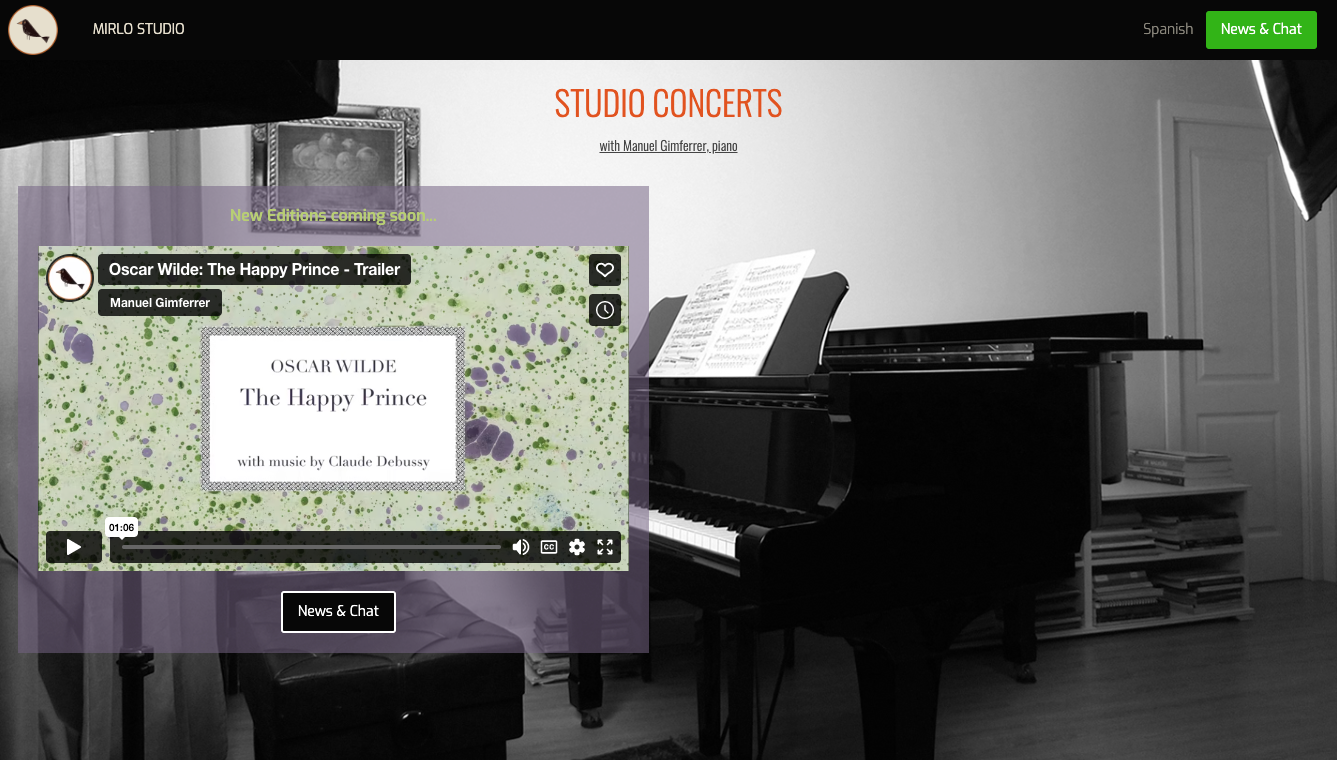 Surprising innovations
In the past few weeks, I have been surprised by two innovations on which I am still forming an opinion before bringing it to you here.
The first is the GPT chat robot, which is being discussed a lot and as a humanist and creator worries me a lot. It comes from the world of the so-called Artificial Intelligence. I leave here a couple of links with reflections by two artists that I find interesting, and are well reasoned:
• How AI is stealing your art - by Julia Bausenhardt (visual artist)
• chatGPT - What do you think? - by Nick Cave (musician and writer)
The second innovation is the Ordinals that some call Bitcoin NFTs.
This one, at first glance, seems to me a fascinating technology, which I think can be very positive for the development of tools for independent artists like the ones I would like to see one day. I do not want to rush, and as I better understand its possibilities, I will explain more.
In any case, the feeling I get from it is very good because it seems that the original spirit of the blockchain technology that gave birth to Bitcoin -its first use case-, seems to be recovered.
Art and culture -in short, human civilization- can acquire a special value as an asset that can be registered in the first blockchain, the Bitcoin one, in an immutable and lasting way, leaving a mark for the future. This is what interests me the most today about those Ordinals.
In case you want to know more about this, here is a link with an introduction to Ordinals.
In future newsletters, I'll bring you more.
Georgina Mauriño, an author on web3.