As you could read here last week, these days I am pretty busy reviewing details about the development of our app Smartists, now and MVP which we are getting started testing.
This podcast was born with the idea of introducing the Internet of Value to those artists-authors who were interested in using the Internet professionally considering the opportunities that blockchain tech was opening for them on the web3.
For such introduction I have been sharing here my experiences and all that I learning on the go. So, today, I hope you agree to come with me and discover our DApp, Smartists, which has been designed to serve artists-authors. 

And, as we are starting to test it in a cautious and controlled way, this email is only for subscribers of our newsletter and you won't find it published in our open archive.
No, at this point, if you go to Smartists.io, you can entre the web3 with your Stacks key, create your account as a member of Smartists, and open your private studio. If you don't have a STX wallet, and you don't feel ready for getting one yet, you can still have a look at the landing page, and leave your comments in this private survey.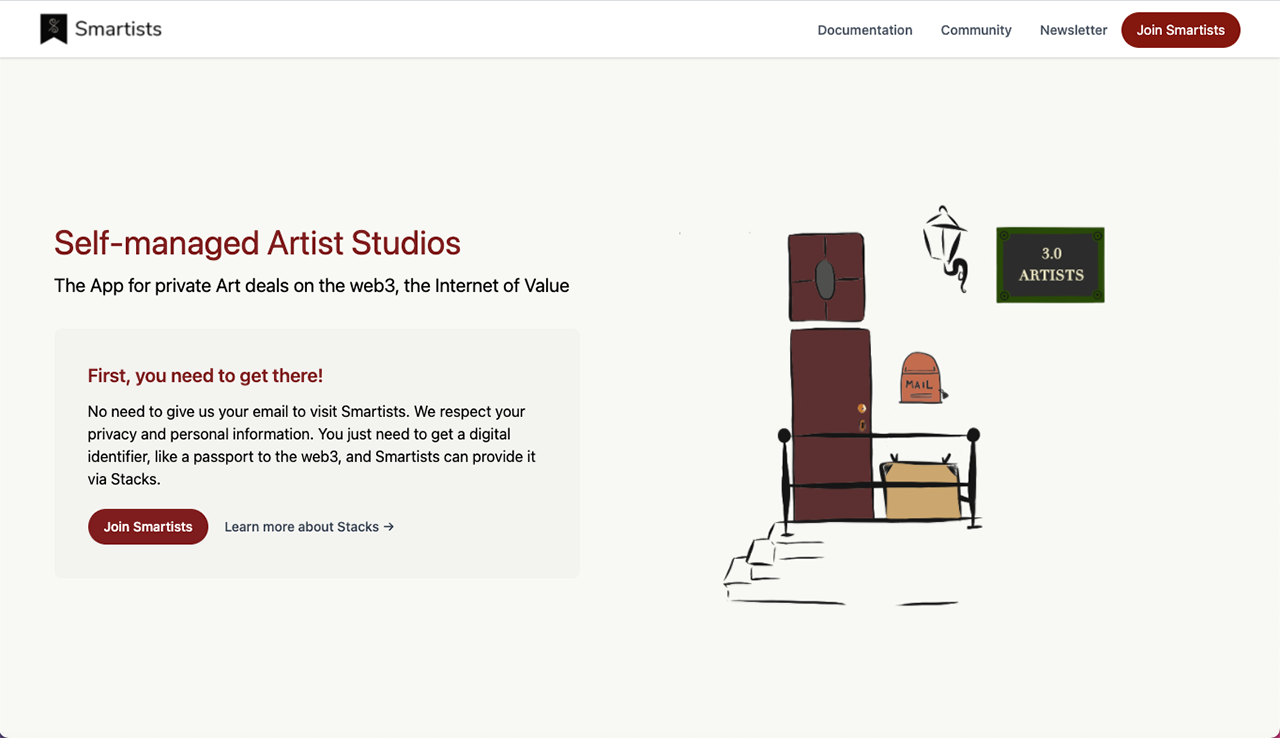 Smartists has been progressing by little steps, and it is just fair to recognize the huge merit of the small founding team to get here.
Nevertheless, the Internet of Value is built with the participation of everyone, especially users. Therefore, it is the responsibility of each one of us the participate in the defense of the artists work and all our rights too.
From this podcast I want to make a call to action to all those intersected in our mission of connecting directly artists and art-users with security, privacy and benefits for all.
I invite you to participate in the development of Smartists! 


To organize such participation properly we may some help, and there is where we will probably start talking about building a DAO… But stop, what is a DAO? I'll explain that in a next episode.
Georgina Mauriño,
Founder of Smartists