[This is a translation of the original episode from the podcast in Spanish: Hacia el Internet del Valor]
I started this podcast a year ago. I was concerned by the idea that all the changes that needed to be understood. I thought that content creators on the web, and especially professional artists, should be able to actually be aware of the opportunity and benefit meaningfully.
I took the music "Jupiter, the bringer of Jollity" from the "The planets" by Holst, which I like because of the mystery and excitement for adventure it invokes, and also because the title explains the mood I am trying to bring to this podcast.
Nevertheless, there are critics raising their voices… and it is clear that to progress and improve, many changes need to take place. These changes mean breaking many rules and leaving off many assumptions. We need to dare leaving our 'comfort zone' and embrace innovation and the challenges technology poses. And nobody can deny it is actually difficult to assimilate so many novelties. This is why, on my side, I want to bring here everything only what can be useful.
Therefore, I want o share my experience with NFTs just because I believe that they are going to be actually useful in the future.
So let's go to the practical stuff.
As I explained in the previous article, I have been designing my first collection of digital collectibles. On one side, as expected, the design of the images was not very difficult. Instead, there are two other important elements you need to prepare for a collection to work, and this requires some effort:
Presenting your project to your audience or community,
Designing of the medium where you are going to keep and show your NFTs, a dedicated website where at some point collectors could connect their digital wallet.
Let see first first what we can de to prepare the introduction of a collection.
Even if you use social media, this time it´s not about promoting your personality and work, but instead to explain why it is worth collecting your NFTs, the digital collectibles of your artworks. For this it is much better to have a dedicated website of your own. There you can connect directly with your clients and explain your story without distractions, introducing how your NFTs are special o the roadmap for the launch of a specific collection.
Here I leave the link to the web of a boy who has been using NFTs in a very special way. His website -Bitcoinbirds.com- is helping me organize ours for Mirlo Music.
In this example you will see that it is all about attracting attention, and that even if your collection is not ready yet.
NFTs are going to be a new way to offer your art works as such, but so far we are talking mainly about simple digital collectibles, which a different value that's the works of art that you can buy in the physical world. The sense of property can be similar, but the artistic experience is obviously different. This is why it is necessary and very important to explain in detail to your possible clients what they will be able to do with your NFTs, with a digital collectible in their wallet, and this is something we need to have previously well thought. Why is it worth buying our NFTs? Are they going to provide access to some special material? Or are they the passport to other experiences? Nowadays, NFTs are already being used as tickets or invitations to concerts and events, for example.
To help in this discovery you can use your usual media: newsletters, social media… in any case, the usual media, to find NFTs collectors and early enthusiasts ready to buy, are Discord and Twitter.
So, here it is what we are doing right now to launch our very first collection of "Mirlos for Artists 2022". 
These 'Mirlos' digital collectibles, apart from being the first by Mirlo Music, which makes them special for collectors, are going to provide the key to enter private streaming concerts in our studio, and the possibility to participate in a contest for the creation of the new generation of Mirlos… This is only the beginning, as with these Mirlos we are opening our studio for a new community.
We are getting started with Discord, and we will probably look for professional support for community management. This week I am inviting you to our brand new Discord server for Mirlo Music, whic you can also find on our upright corner of web.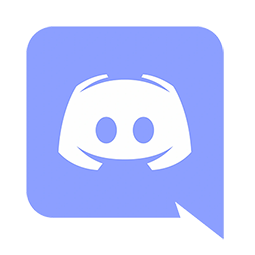 But, beyond this introduction, we need to mint the collection.
Before to minting your NFTs it is good to prepare your potential clients, and know if your followers are going to be ready to deal with a cryptocurrency.  
Because If you put your collectible on sale in a marketplace, buyers there need to have a wallet to receive them from there.
We are going to use the stxnft marketplace at stxnft.com (as we already mentioned last week). To buy NFTs in this platform you need to connect a Stacks wallet. I want to insist here in the fact that for artists it is very important to know that our NFTs and transactions settle in the Bitcoin blockchain, the one offering most security. This is the reason we use the Stacks wallet. Because the minting and the sales all get registered on Blockchain.
See an explanatory video about the "How Crypto Wallets Work & How to Use a Stacks Wallet", and here is also the link to download it: Hiro Stacks Wallet
I definitely think that the website for your NFTs needs to be the starting point for the promotion of your collection, because this can be your best selling point. For now, it's advisable to put a button to help your clients access the sale of your artworks in the marketplace, and even better if you can integrate a wallet for which you will need a developer. But this is not mandatory.
For today, I cannot explain more, as I am myself going through this process now.
At the moment of recording the podcast and writing the English translation, I have been minting my first a Mirlo's and I am preparing the website… Here is a first overview: www.mirlomusic.art. At this time you will see that the button for the wallet is missing, and that in the marketplace the first Mirlos are just being listed for sale… we are trying to take every step at a time.
Apart from all that I am learning, what I am actually most excited of, is the experiences that we are going to give access to the owners of our collectibles. There, my creative self is coming back…
If you want to know more, I leave here our Smartists Discord invitation, so you can follow out process closely and even particpate. In our next episode I hope to bring some useful updates.
Georgina & Mirlo, Mirlo Music