Important update: The delta variant is making people sicker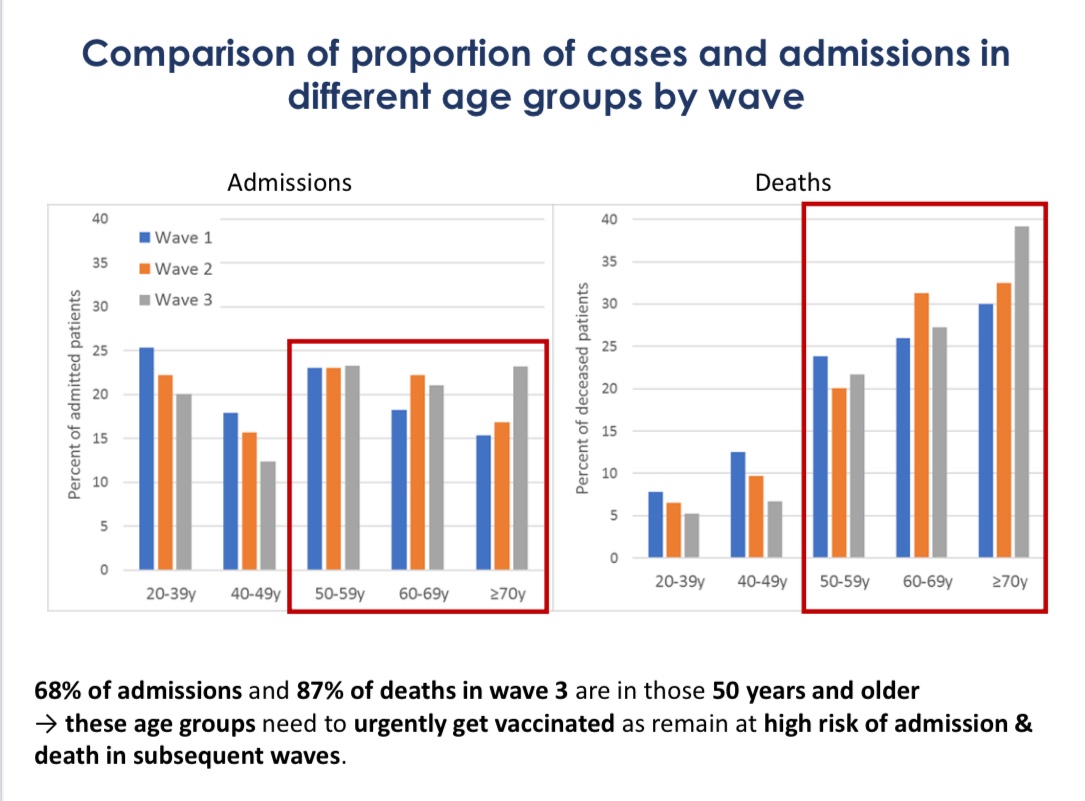 During the peak of the 2nd wave in early January 2021, driven by the Beta variant, the Western Cape saw a daily total of about 400 people on average in ICU's in the province. This represented about 10% of those hospitalized.
Now during the peak of the 3rd wave, this time driven by the Delta variant, the Western Cape has seen an average of 717 people in ICU which is about 20% of those hospitalized.
Although hospitalizations are about the same, people are presenting sicker and more are needing ICU care.
At yesterday's DigiCon Dr Keith Cloete presented this data and stated:
"68% of admissions and 87% of deaths in wave 3 are in those 50 years and older."
He added:
"These age groups need to URGENTLY get vaccinated as they remain at HIGH RISK of admission and death in subsequent waves."
Don't wait for an sms appointment please walk-in for your vaccination as soon as possible.
Powered by