There are advantages to not being first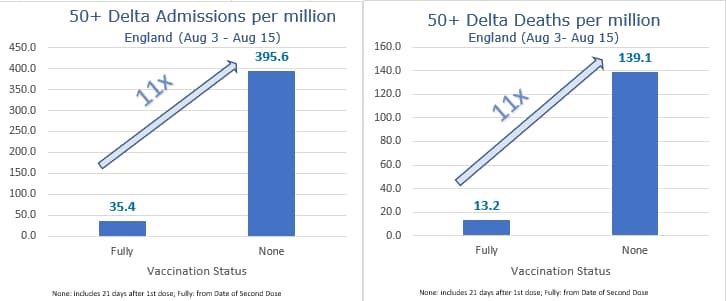 There are some advantages to not being first, especially with all things COVID related.
In South Africa the virus arrived after we saw it ravage other parts of the world. So we could prepare as best we could.
For example doctors could learn from their colleagues elsewhere about how to treat ill patients with high flow nasal oxygen, resulting in better outcomes.
Now other countries have vaccinated large numbers of their populations. (Eg US & UK) and the data on vaccine efficacy is mounting especially as it relates to hospital admissions and deaths.
Below is a depiction of hospitalization/death data just released in the UK for the 50+ age group. Notice the dramatic difference between vaccinated and unvaccinated individuals.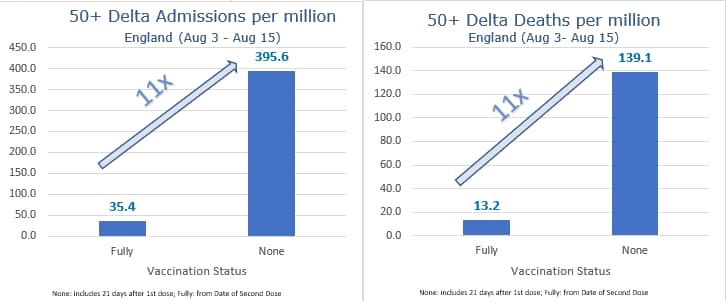 As mentioned elsewhere, it is highly unlikely we will escape a 4th wave of infections - again we can learn from other places who have experienced the same.
When this arrives later in the year, what will your vaccination status be? The truth is the 4th wave in South Africa, like elsewhere in the world, will be a pandemic of the unvaccinated.
Powered by