Vaccine impact
Many places around the world are now beginning to track hospitalizations and deaths between vaccinated, partially vaccinated and unvaccinated individuals.
In San Diego County, 72% of all eligible residents are vaccinated, which is more than 2.04 million people. We are really beginning to see this turn into the pandemic of the partially vaccinated and the unvaccinated.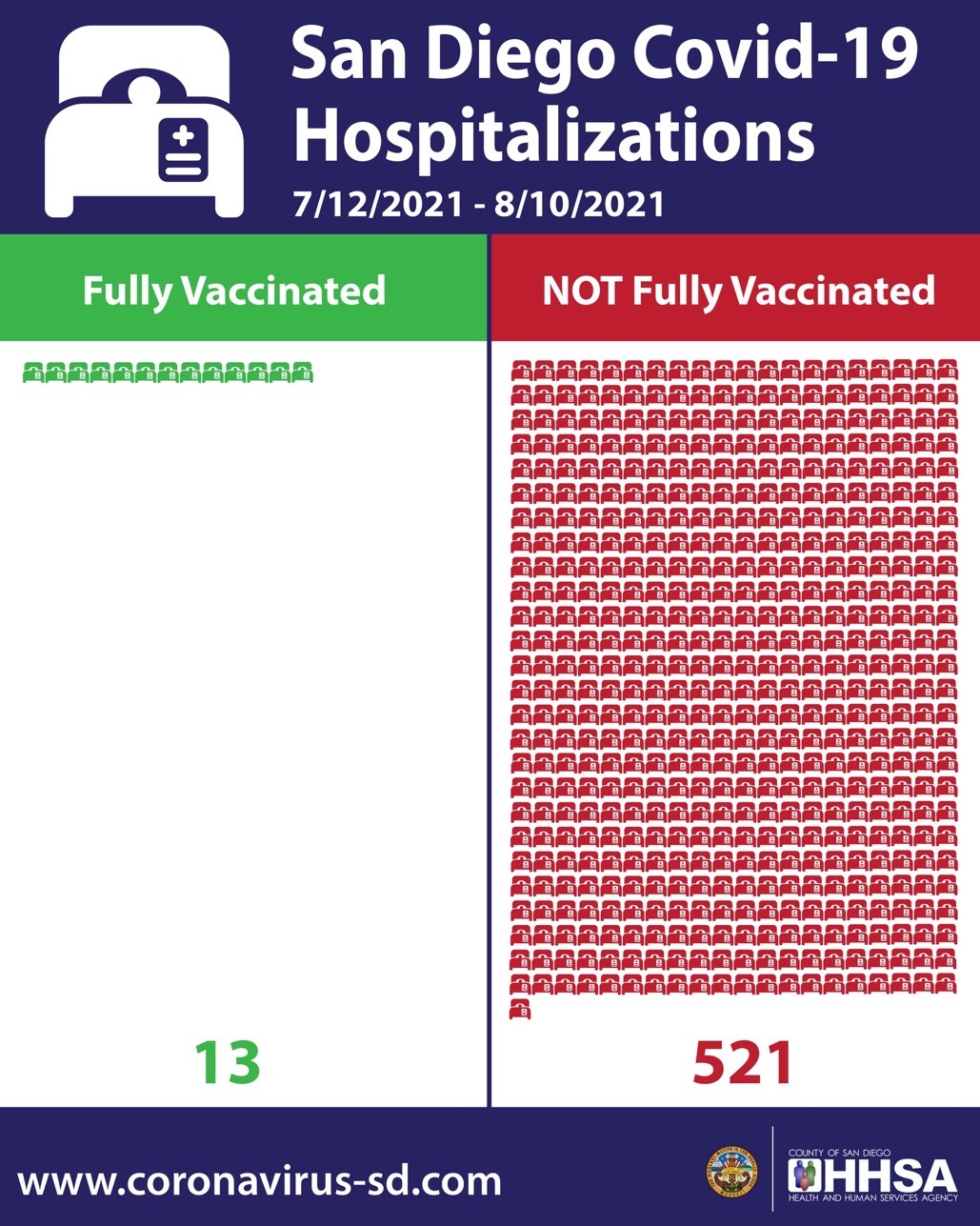 Get your vaccine when it becomes available to you!
Powered by