April 2021: Knysna SARS-CoV-2
We have now reached a sustained low infection rate after a very strong surge of infections during November and December, 2020 and January 2021.
This can be seen here (April 9th, 2021)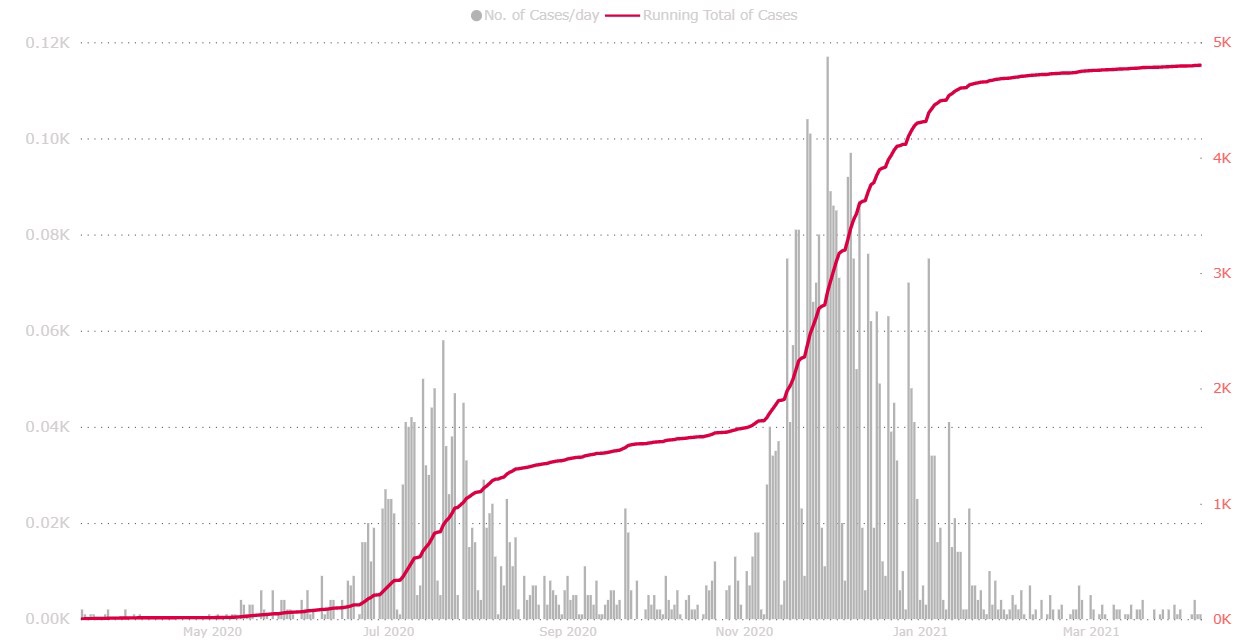 The second wave of infections was driven by the 501.V2 variant, which had its epicenter about 250km from here in Gqeberha.
Now that we are in this lull its a good time to look back at the impact the disease has had on Knysna's population. Here is the data broken down by age cohorts. (April 9th, 2021)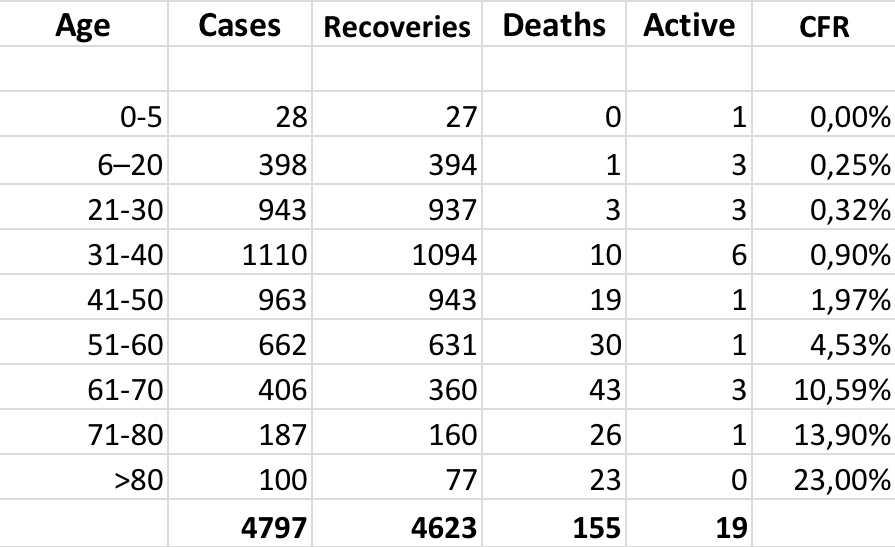 As can be seen from the above, and has been the experience globally, the older you are the higher risk you have of severe disease and death.
As a result of now being a year and more into this pandemic we can now get a clearer picture of the Infection Fatality Rate (IFR) as opposed to the rather crude Case Fatality Rate (CFR) and in the case of the Western Cape this is currently estimated of 0.44% We can now also estimate that there may have been at least 35,000 infections in the area during the first two waves of the disease or 46% of the population.
There is now a race to vaccinate, especially the vulnerable before the onset of the third wave.
Powered by