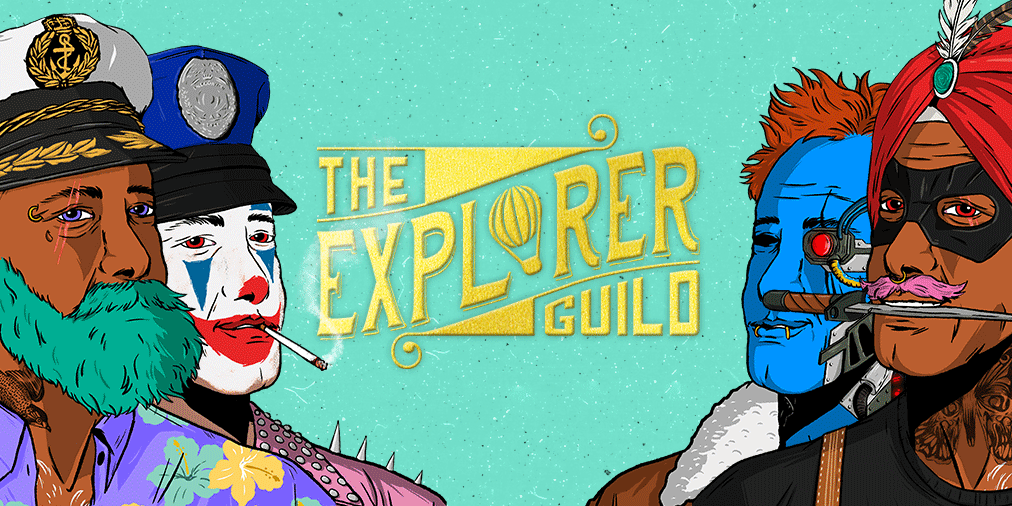 THE EXPLORER GUILD is going to be formed soon and before you join there are certain steps that you will need to complete. Similarly to when going on a long and exciting trip, there are some things that need to be taken care of before the light in the home is switched off for the final time before the journey.
First things first! You will need to obtain some coin and for Explorer Guild it is STX token. It can be done in several exchanges, but we will outline the most popular and therefore ones that are easiest to use.

1. Set up an account on an exchange where you can obtain STX.
Binance
OkCoin

2. Deposit EUR/US
There are multiple options to do it and each of the exchanges, you will have to figure out which one suits best for you. Here you can see below the options offered on Binance.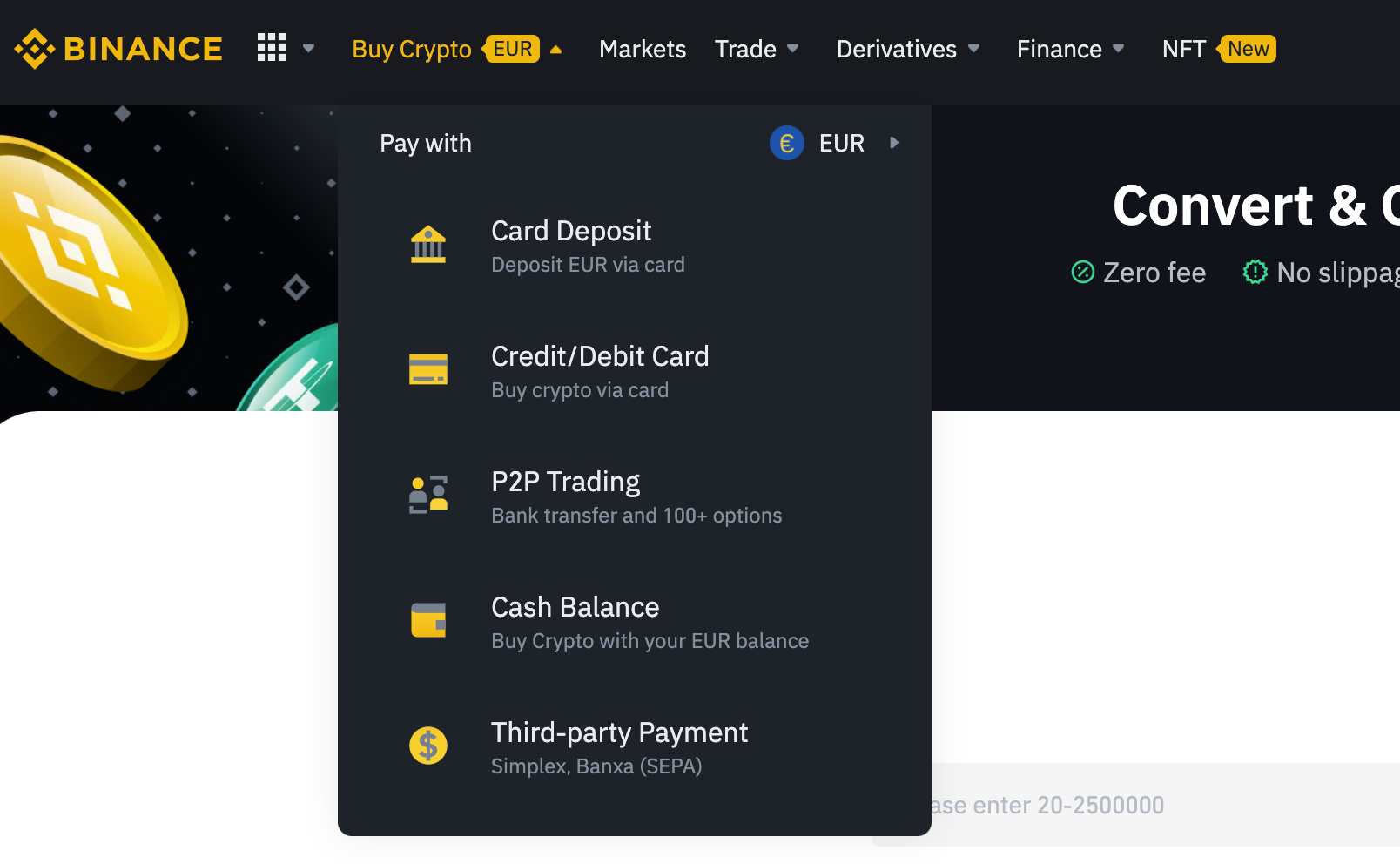 3. Buy BTC or USDT
You will need to buy BTC or USDT so you can then buy STX tokens. It is because there are currently no direct trading pairs that allow you to buy STX directly with USD or EUR for that matter.

Really easy way how to do it on Binance is to use the convert section as there you do not need to be looking at the sophisticated trading candles.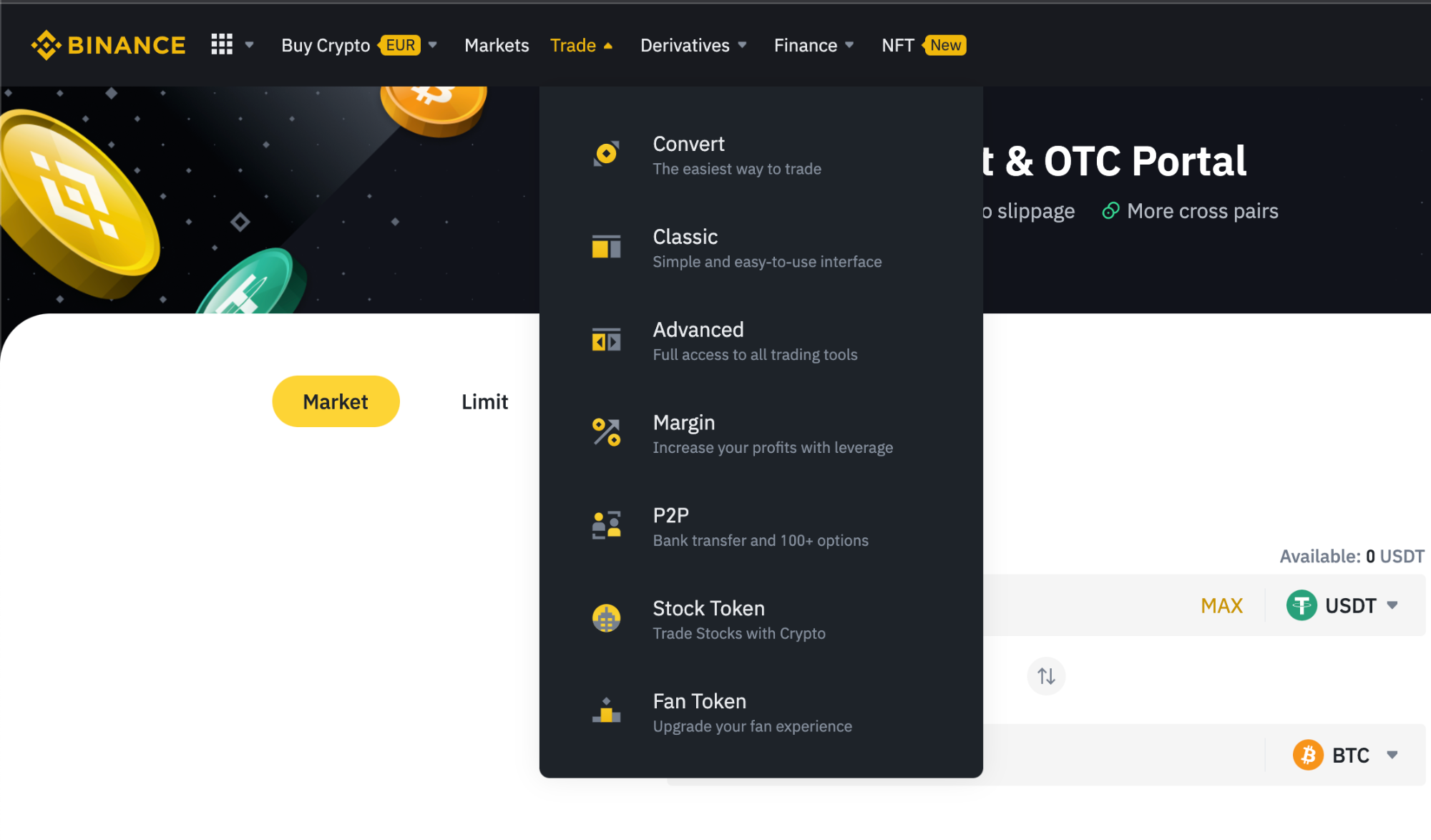 4. Trade it to STX
For this trade you would again need open the trading drop down from screenshot above and pick classic option that will redirect you to a new screen that will look like the one below.

Then you will have to complete 2 step process :
- Search for STX in bottom right corner ( you need to type within the input that is surrounded by green circle ) and pick the pair you will be using to buy STX ( for example if you have BTC in your account, you should be using STX/BTC )
- Buy STX at the bottom left part of the page ( pretty obvious clues are BUY STX ) after filling the inputs with the amount you want to buy or with the amount of BTC you are willing o sell.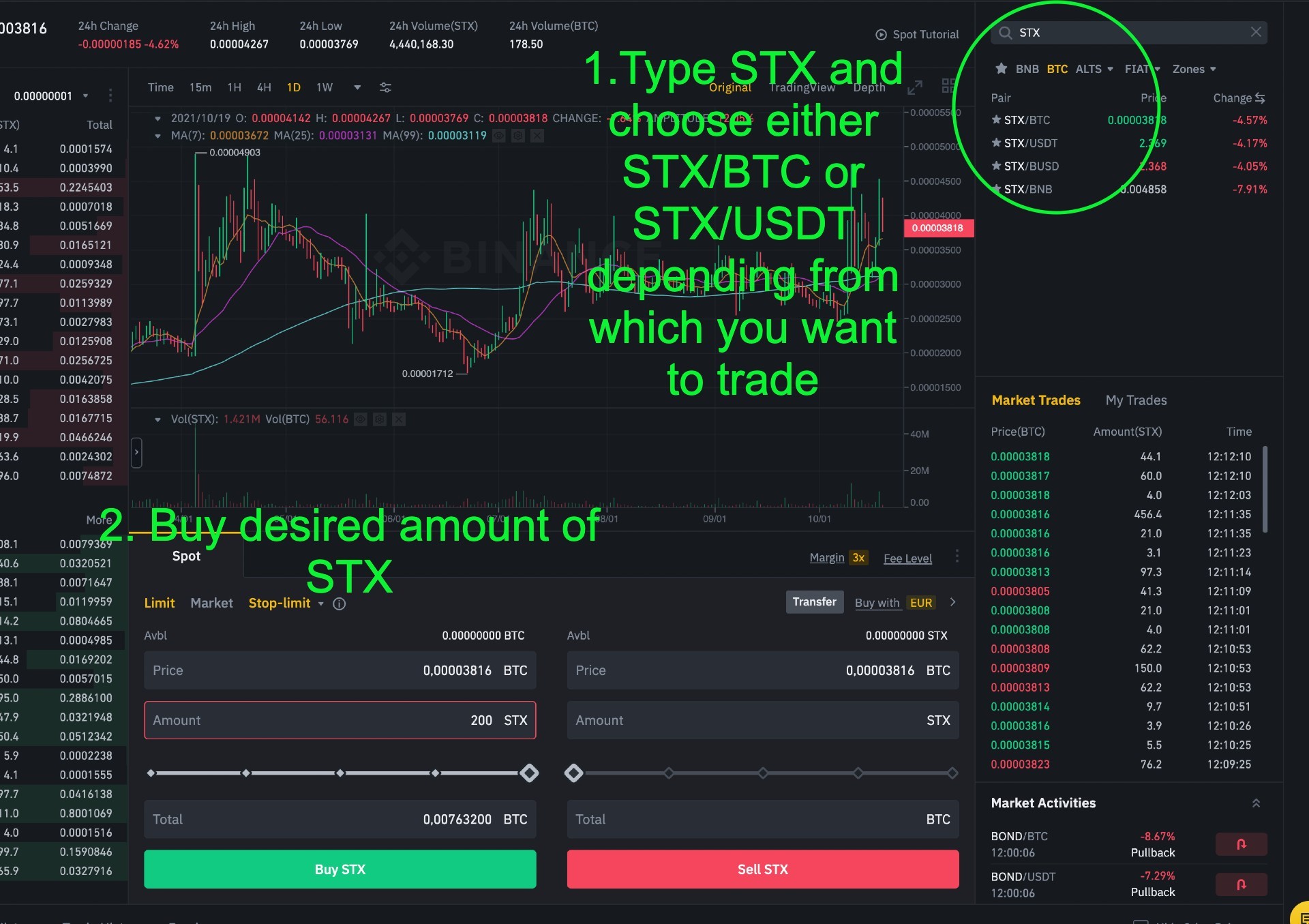 5. Download Chrome wallet extension Hiro and set up your wallet.
If you are not familiar with crypto currency wallet extensions, we do suggest that you visit https://www.hiro.so/wallet/install-web and carefully read everything to ensure maximum security of your wallet and private keys.

6. Transfer funds from Binance to your Hiro wallet.
To do that you will need to go to Wallets section in Binance and find "withdraw" section nearby your STX token balance.
First on Binance you should go to top right navigation, find "Wallet", open the dropdown and select "Fiat & Spot".

That should bring you to the section that you see in the screenshot below. Here you would need to first find your STX balance ( type in the 1. input "STX" ).

Then once you see your STX balance, go to "withdraw" section (2. green circle) and there you will be asked to enter your STX address. Instructions on how to find your address in Hiro wallet you can find below.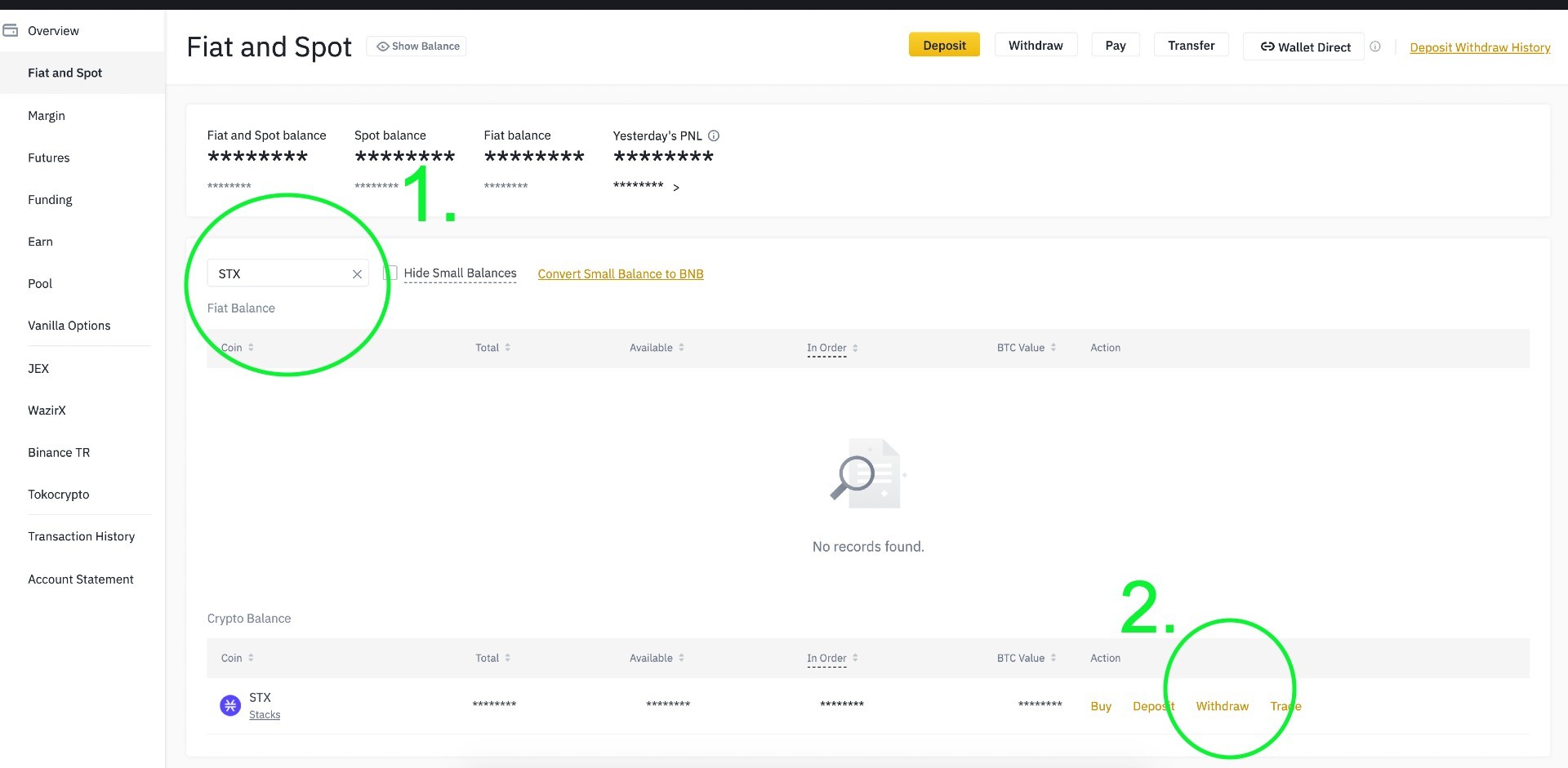 You can find your Stacks address by opening your Hiro wallet extension and clicking on either Receive ( it will take you to a different section where you will have an explicit copy your address ) or Copy Address if you haven't done any transactions with your wallet.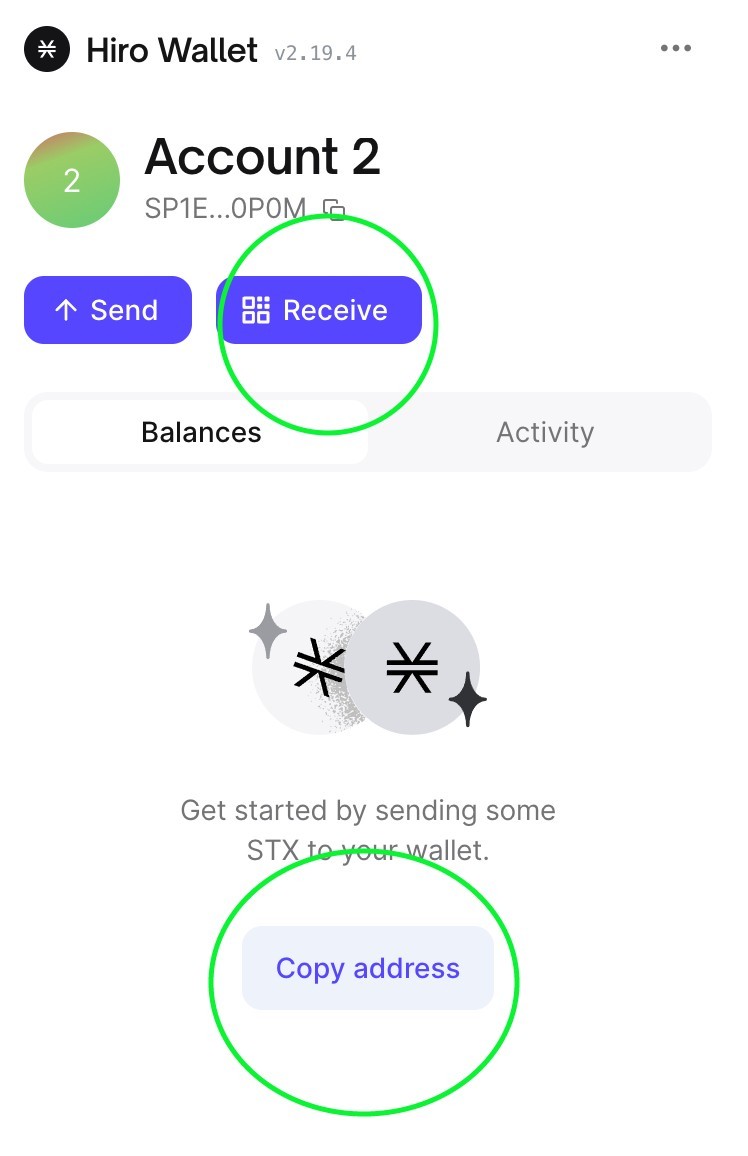 7. Patiently wait for the mint.

*This is not a financial advice.