Hot from the press: Sigle 1.4
Sigle is becoming more social
A question we often get from our community is how to discover content on the platform. We are thrilled to announce that this is now possible!
With the new Explore page, you can discover writers on Sigle and read their content.
Another feature we've shipped is the following system. You can now follow other users and easily see who's following you on your profile page.
Head over to https://app.sigle.io/explore to discover new writers and give them a follow! For now, you can only see people who visited Sigle over the last weeks. More accounts will be synced when they visit the platform — and your chances to explore will grow.
⚠️ Nota bene: The "follow" feature is only available for new accounts (with Hiro wallet). Old accounts (Blockstack connect) cannot see the follow button but can still be followed and viewed on the Explore page by new accounts.
Changelog Sigle 1.4
A more detailed view of all the big changes made to Sigle in this release:
Add a social following system, you can follow other users and see their posts in your feed.

Add "Explore" page to discover writers using the platform.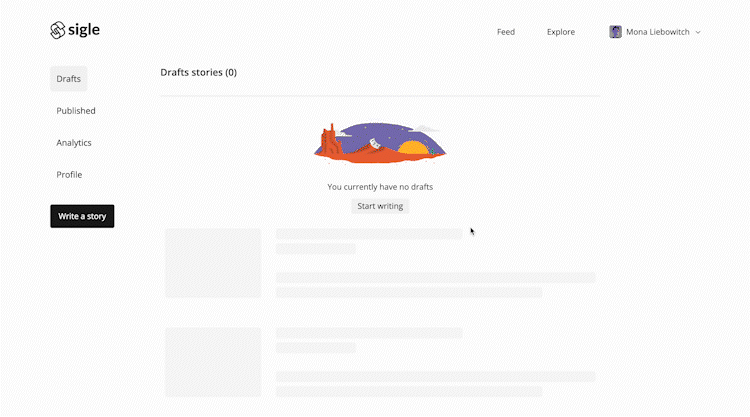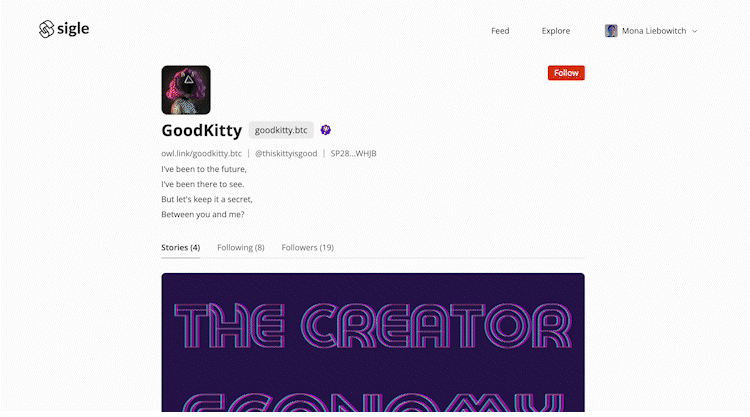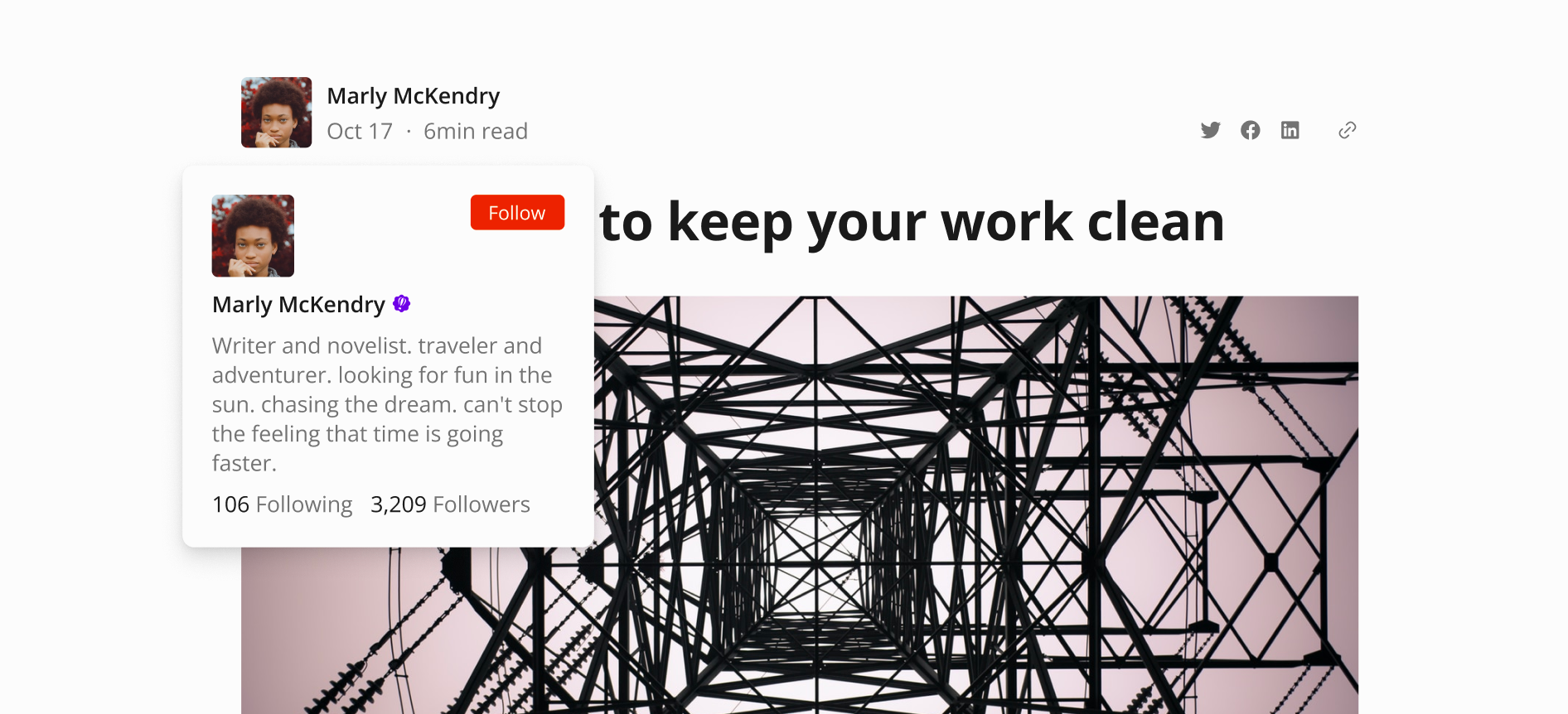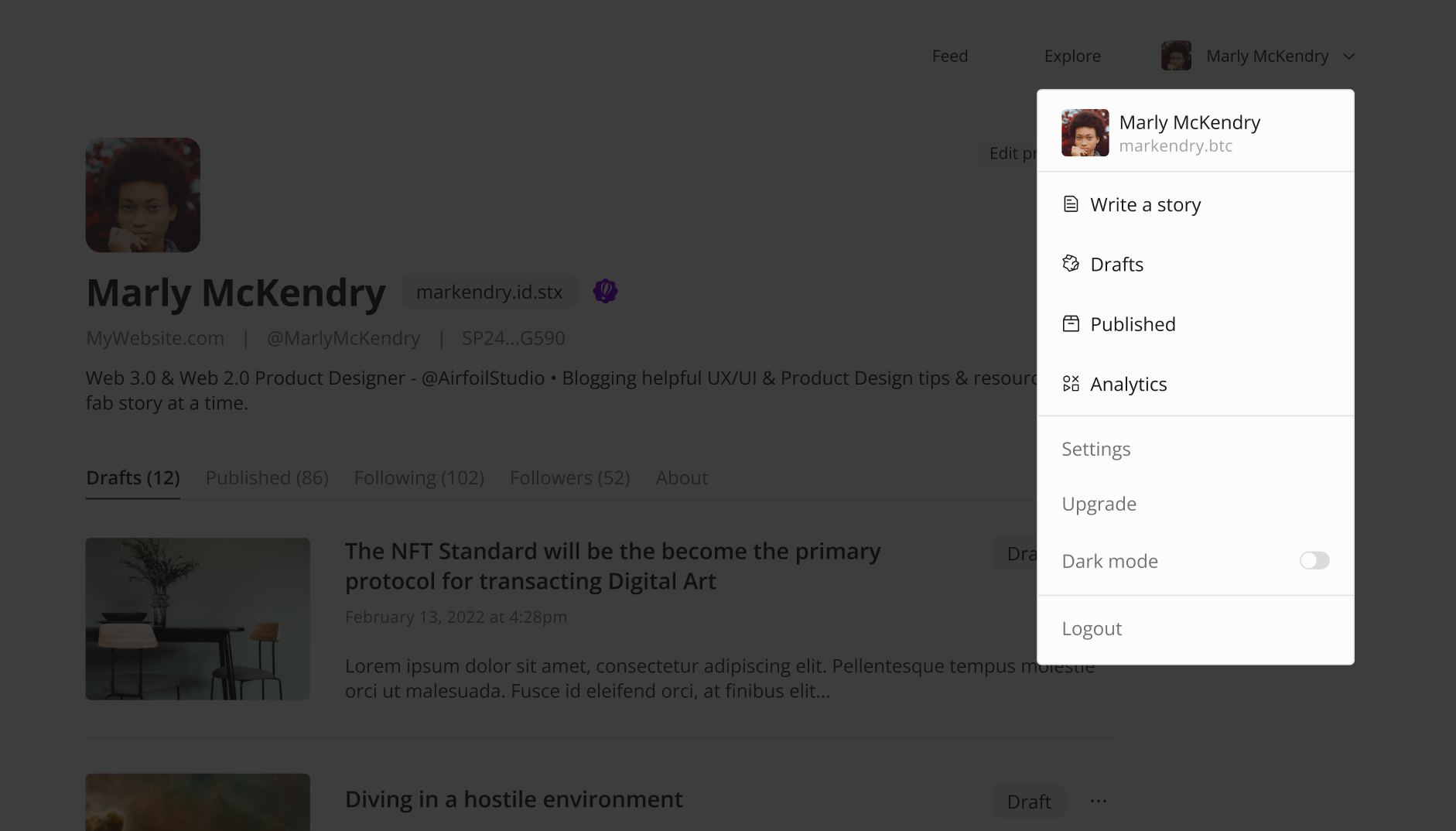 Add "Profile" page to the dashboard.

Add "Following" and "Followers" tabs on the "Profile" page.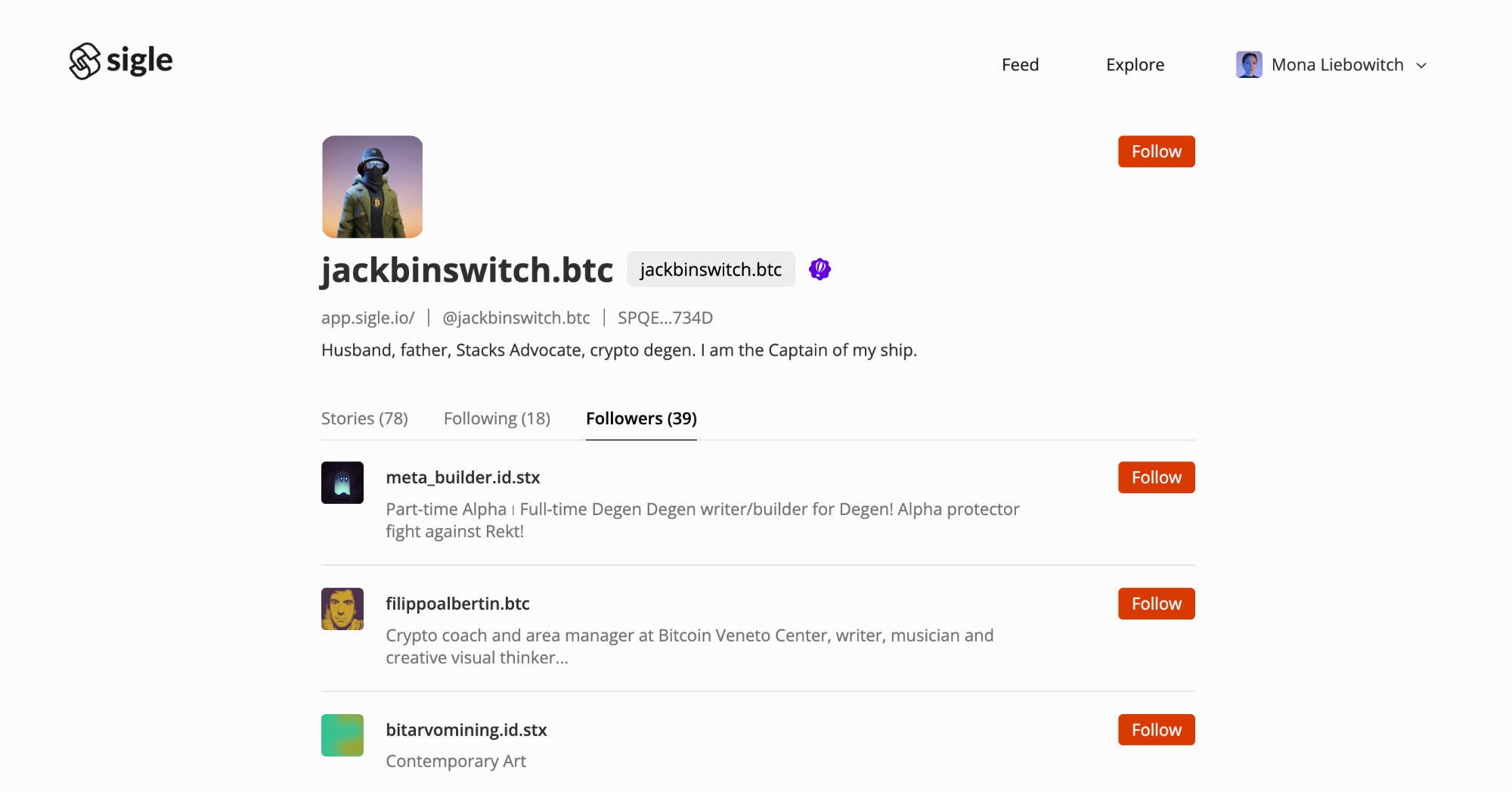 Add RSS auto-discovery for all the blogs. So browser and RSS readers can automatically find the RSS feed of the blog.

Improve the login flow by including steps with progress indicators.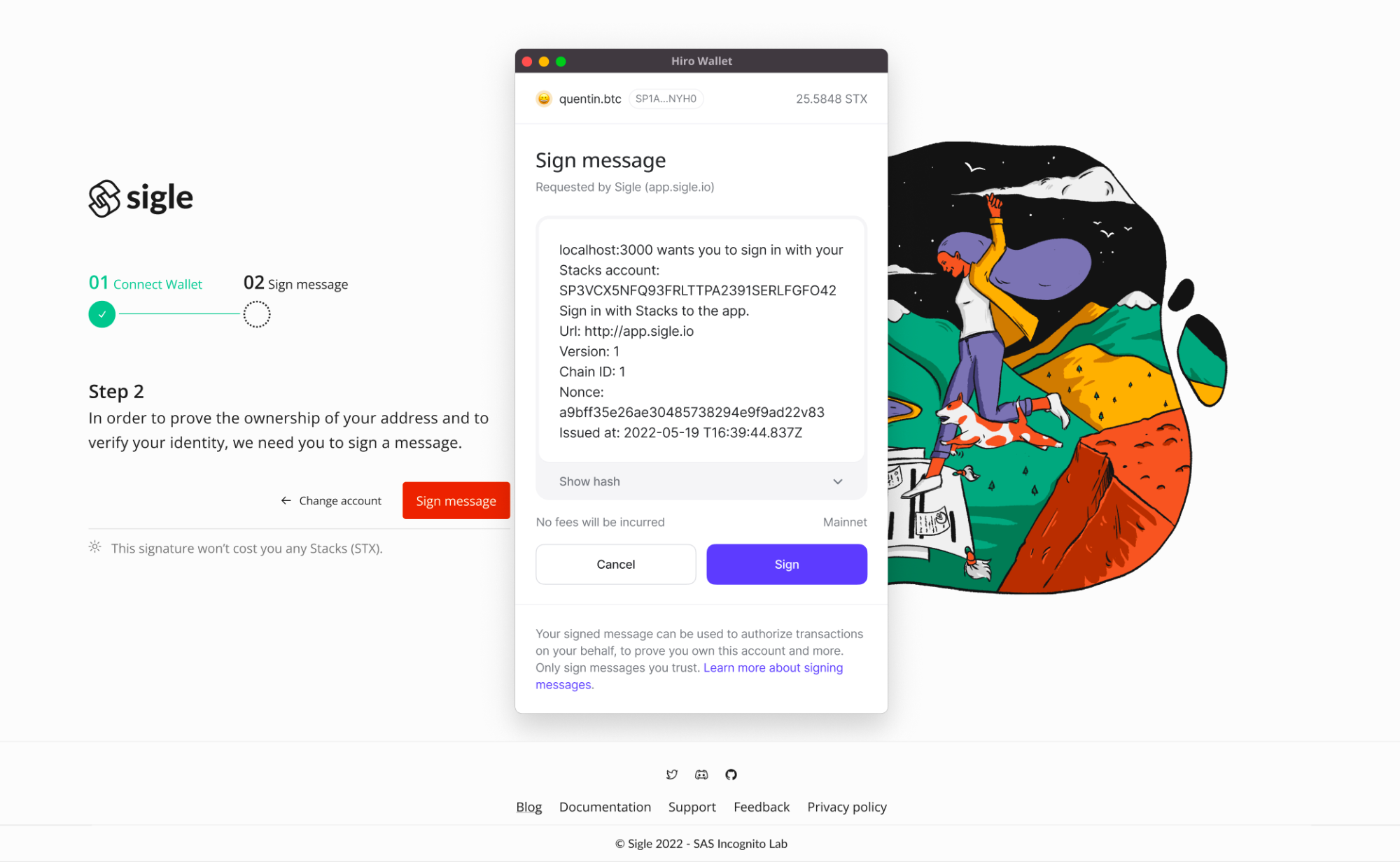 Make editor header responsive for mobile.

Add edit button to profile page.

Improve tooling around the API to help developers

New documentation website following the OpenAPI specification

Typesafe client to query the API

Update the mobile typography styles for a better user experience

Improve the editor slash command behaviour, making it accessible for keyboard navigation

Improve editor placeholder behaviour to give you more context when you write

Upgrade react to version 18
See the full list of changes here.
Migrating legacy accounts to the new Hiro wallet extension
Yes, it's here! You can now migrate your legacy account and start using the Hiro wallet extension 🔥. The Stacks team worked on a CLI tool to allow you to easily migrate your account. To do so, have a look at the docs to migrate your account today and unlock the premium features with your Explorer Guild NFT!
Read the full documentation here!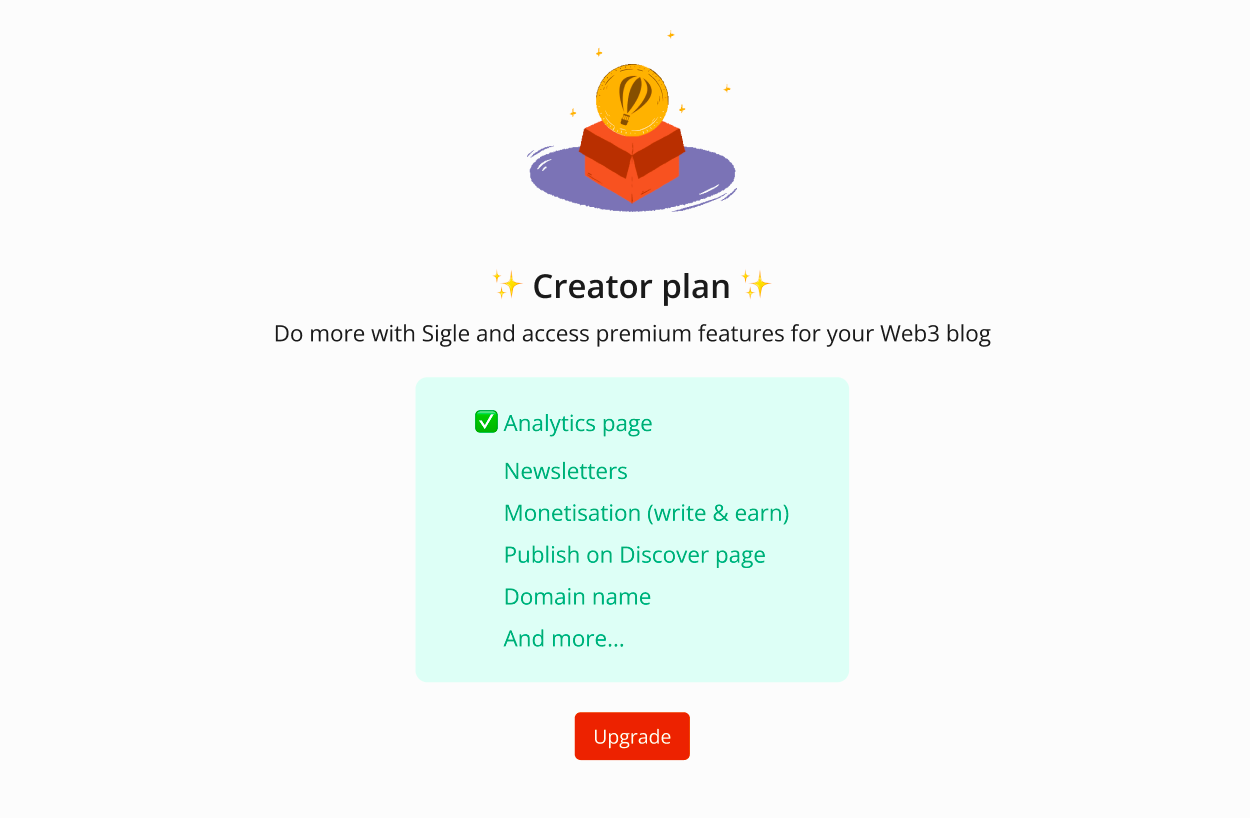 Explorers keep exploring

The Explorer Guild is placed as the 11th most traded project on STX, with more than 170k STX of volume and a 83 STX floor price.
New Arrival
We are super excited to announce a new team member! We are convinced his skills will be of great use to Sigle...in 20 years or so.
Please give a warm welcome to the first Sigle baby, as Quentin, our Product designer, officially enters the Stacks Dad Club. 👶 🍼
What's next?
As well as releasing platform improvements, we are continuing the work on the ceramic integration. This will be a really big change for Sigle and will bring many quality improvements, more on this in a separate blog post 👀.

Quentin is currently designing the integration of newsletters into the platform. For the next release (1.5.0) we are focusing on mobile integration. The goal is to allow anyone to use Sigle on the go, and connect easily with the Xverse wallet. We'll make sure every page works and provide a great mobile experience for our writers!