This is the newsletter for Sigle 1.2 release
Well, warm off the press. This newsletter is well overdue: Sigle 1.2 was released one month ago.
Dark mode
We're excited to introduce Dark Mode on Sigle! On a platform where you read and write, reducing eye strain in order to provide you with a better user experience is a priority.
Goodbye, irritating glare in dark environments, hello aesthetically pleasing, eye soothing feature!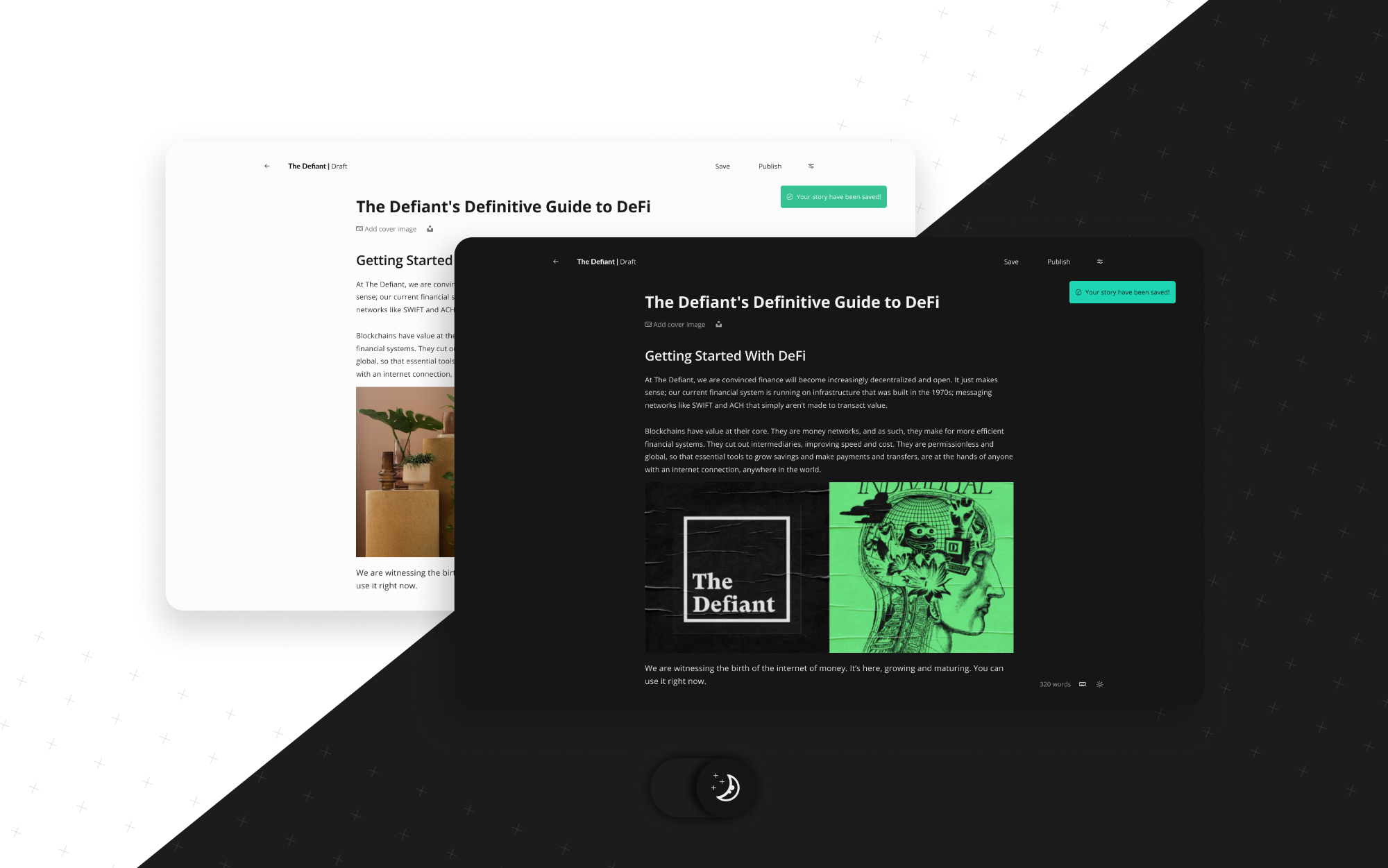 Our Dark Mode will detect your system's mode and adapt to it — but you can also select your preference in the menu!
Changes for the better - Sigle 1.2
From now on, we will be following semantic versioning (Sem Ver) and will publish a changelog for each new release on Sigle.
For this release, we're happy to announce the following improvements: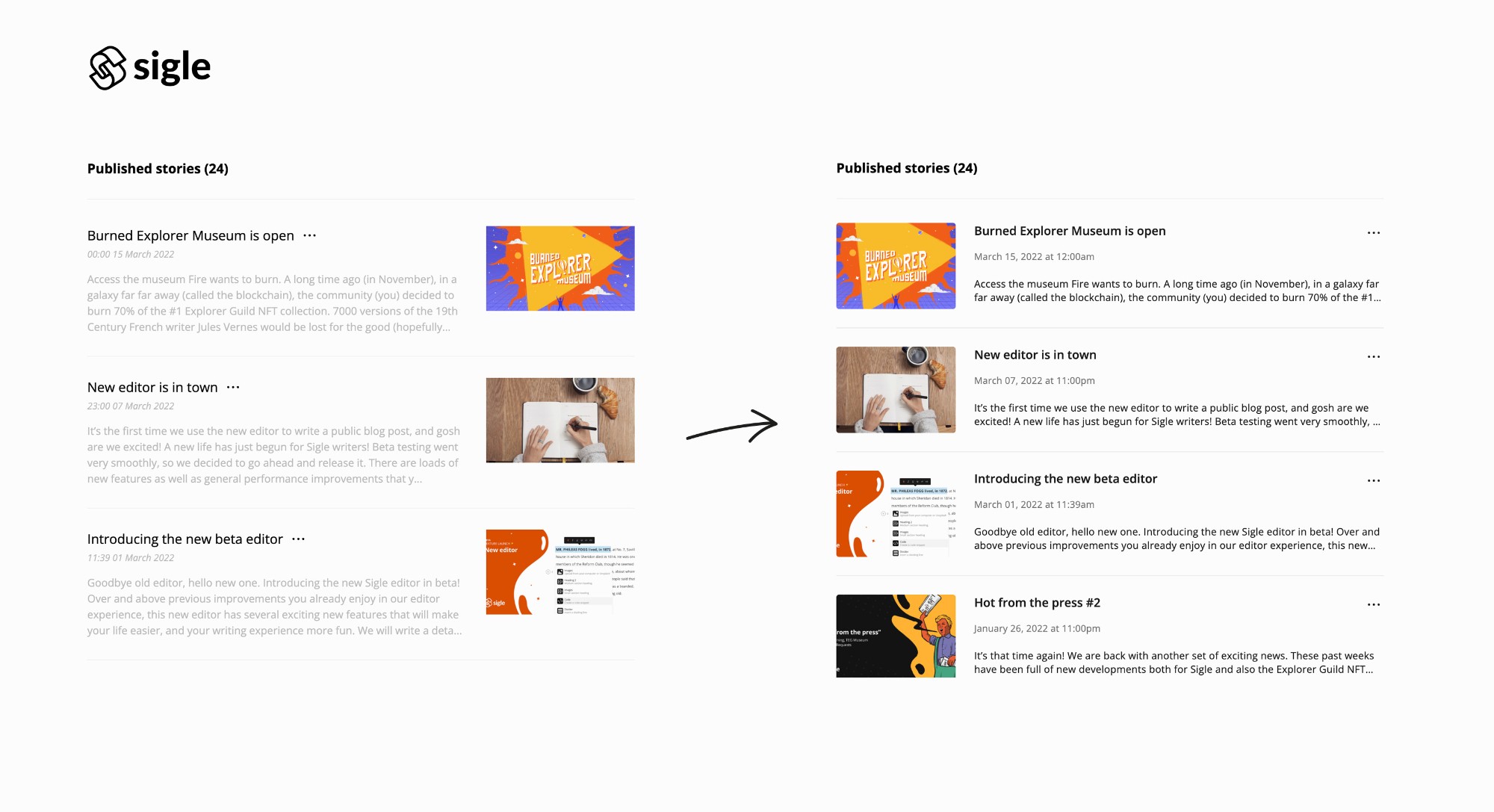 The editor's header remains visible when scrolling down, so you're are able to save, publish and access settings at any time when writing.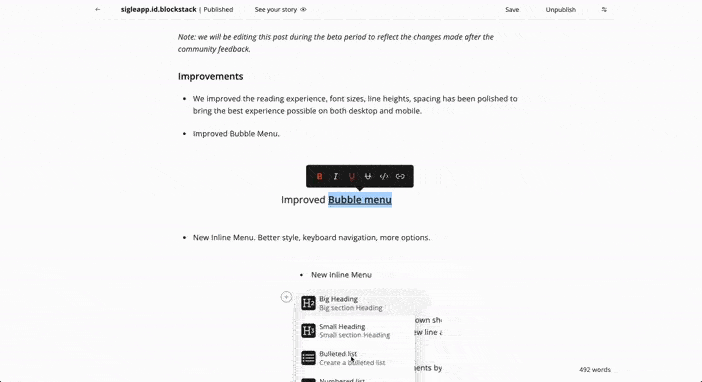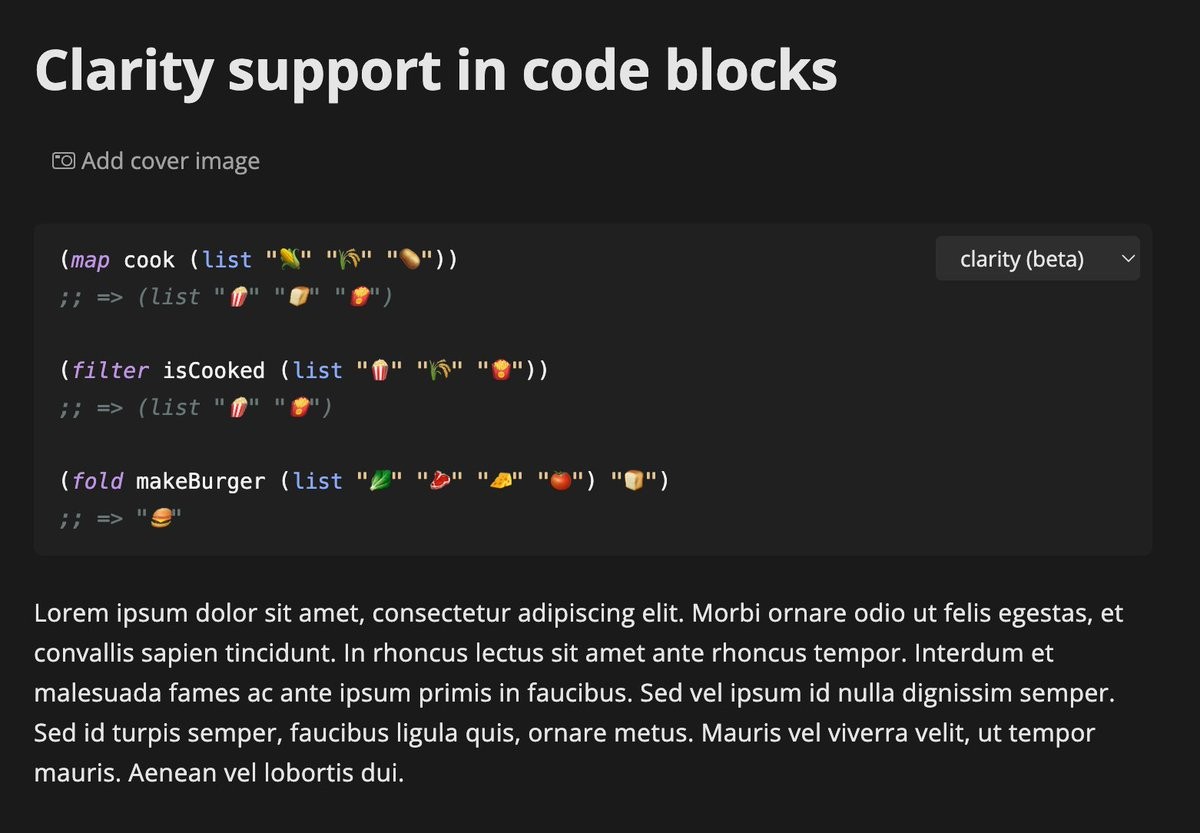 See the full list of changes here.
Hiro Wallet Connect
3 weeks ago we launched one of the most awaited features: the Hiro Wallet connect. At that point, this feature was only available to some users (beta testers).
To overcome multiple problems related to the connection via Blockstack Connect (the old way of connecting with Stacks), we've decided to open this feature to all of you, meaning users who own a .btc name can now use it on Sigle!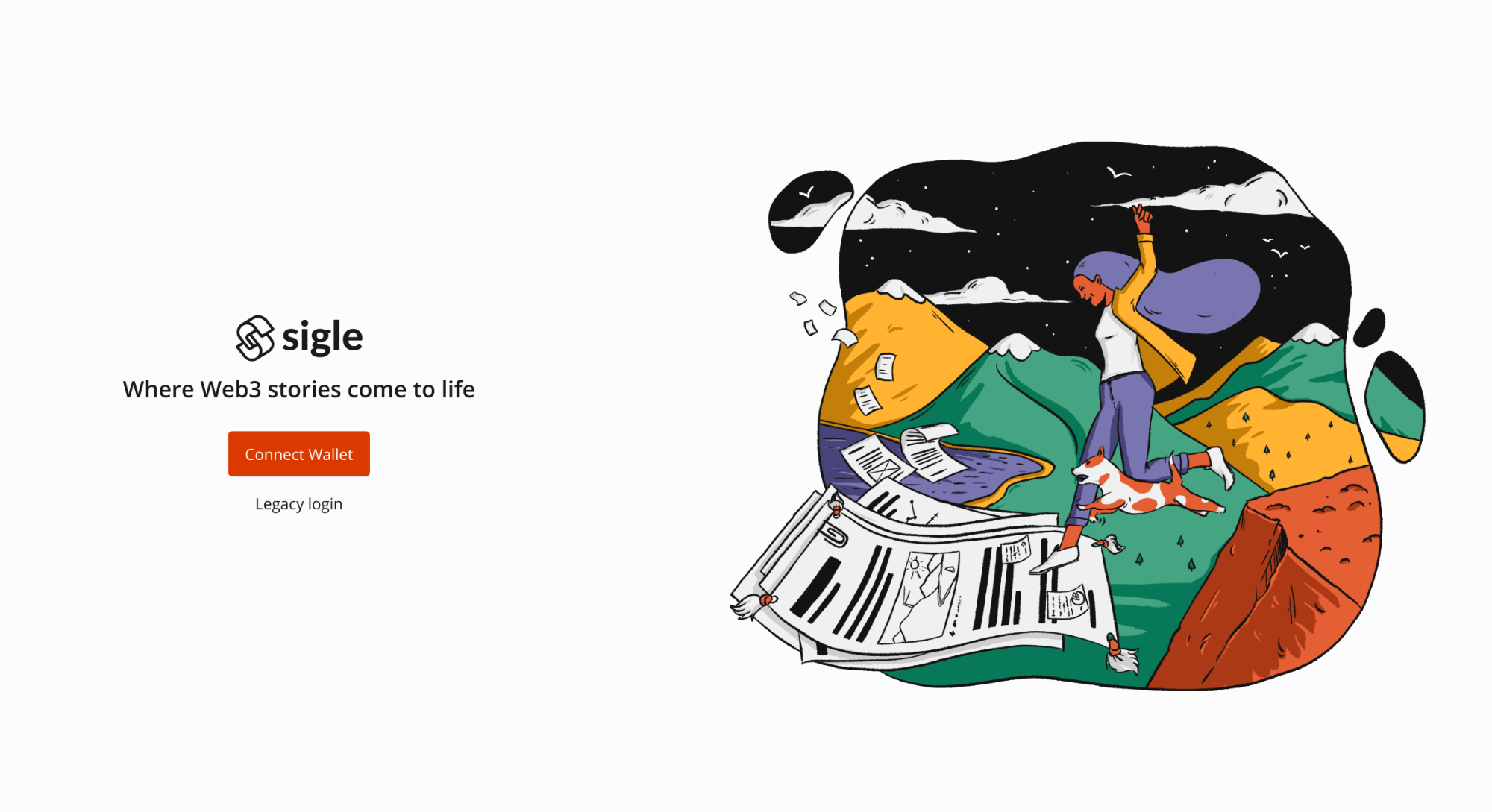 Until Stacks provides a migration path for old users, we recommend only new accounts use the Hiro wallet integration.
We will keep supporting Blockstack Connect until Stacks provides a migration path to transfer subdomains to other addresses. You can find more info here.
More information about the Hiro Wallet Connect in the next newsletter 1.3.
Floating whales
We want to thank you for the overwhelmingly positive feedback we got after releasing the museum!
So many visitors have had a stroll through our virtual art gallery, and it has been a blast to see our community come together through the Experience. As a bonus, we won an award for "Best site" on Csswinner.com, that was pretty cool!
Explorers keep exploring

The Explorer Guild is placed as the 11th most traded project on STX, with more than 150k STX of volume and a 55 STX floor price.
In March, we asked the community to take a vote regarding royalties. We felt that in order to help Sigle grow and in alignment with our long-term vision, we may need to increase them.
Following the greater number's decision, we will increase royalties of the project to 7% this week.
Paldies Arturs!
After one year of valuable contributions and hard work, Arturs has sadly decided to leave the company and move onto other projects. Thank you for taking part in the adventure, we wish you all the best!
What's next?
Bear market is a tough time, so remember to take care of yourselves and spend time with your loved ones. It's the best time to focus on that, and on building for the future. We are committed to putting this period to use and working hard to develop the best possible version of Sigle.
Regarding the Hiro Wallet Connect, the Hiro team is working on a system to allow accounts created with Blockstack connect to be migrated to the Hiro wallet. As soon as it's live, you'll be able to migrate your account.
We're also working on Analytics: it's the first Premium feature available only to the Explorer Guild NFT holders, and it should go live in a few weeks, so stay tuned for Sigle 1.3!
Once it goes live, we'll start working on supporting newsletters. This new feature will allow writers to collect their readers' email addresses and send them their new blog articles and updates.
Last but not least, we're looking to improve the user's experience while onboarding Sigle. The improvements we plan to make will allow users to get started in an easy and smooth way.
That's it for today. Take care, explore, and share!
The Sigle team.