Hello everyone!
Welcome back to our monthly newsletter. 🔥
In this newsletter we will address the following points:
May recap

Token + Airdrop

Hunting Game

Hodl Game

Stage 2
If you have any questions, you can contact us on Discord.
Have fun while reading 😎
---
MAY RECAP
I think we can all agree that May was pretty crazy. The crypto market crashed, the fall of Luna where numerous investors have lost everything, record inflation figures and much more.
In such uncertain times, our community could rest assured that we will continue to do everything we can to create the greatest possible value for them.
As you all know, the following four milestones have been achieved in may:
Airdrop of the Tigress collection

Airdrop of the Anipix Tiger collection

New website

Launch of the Jungle Marketplace
In addition, we were able to increase our team to 10 people! We don't just want to survive the bear market, we want to make the best of it and keep growing!!!
TOKEN UPADATE!
Token Name: TBA (We think that $MEAT is not quite suitable as a token name - but we will discuss this topic in Discord)
Total Supply: 100.000.000 (100 Mio.)
Our token will be a utility & governance token for the Tiger Force ecosystem!
Token Distribution:
20%: Founders & Team

30%: Company Reserve - to support the ecosystem, early adopters and future development

50%: Community Pool - Play to earn games & more
To reward our early supporters, we want to airdrop 1.000 $MEAT per tiger to every Tiger NFT Holder! (only for the genesis collection)
The snapshot will be taken on Wednesday, June 8th at 2pm UTC.
The token airdrop is expected to be executed on Sunday, June 12th.
HUNTING GAME 🏹
With the launch of our token, our first P2E-game also starts - the hunting game!
Here your tiger NFT will be sent on the hunt to catch prey. The number of tokens you get here depends on what the tiger catches for you. A little tip: With some traits, the chance of catching better prey and thus generating more tokens is higher than others. But watch out -> it is also possible that your tiger will come back empty-handed.
At the end of each hunt, you can see which animals you have captured. Accordingly, you get the amount of token.
Tigers also need rest. That means you can't go hunting at any time, unless you buy energy drinks from the Jungle Store (coming soon) to give your tiger more power, for example.
All Tiger Force collections can participate in this game!
Hunting Map
Jungle: All tigers can hunt here (Area 2)

Snow forest: Only a group of at least 5 tigers can hunt here (Area 3)

Savanna: Only a group of at least 10 tigers can hunt here (Area 1)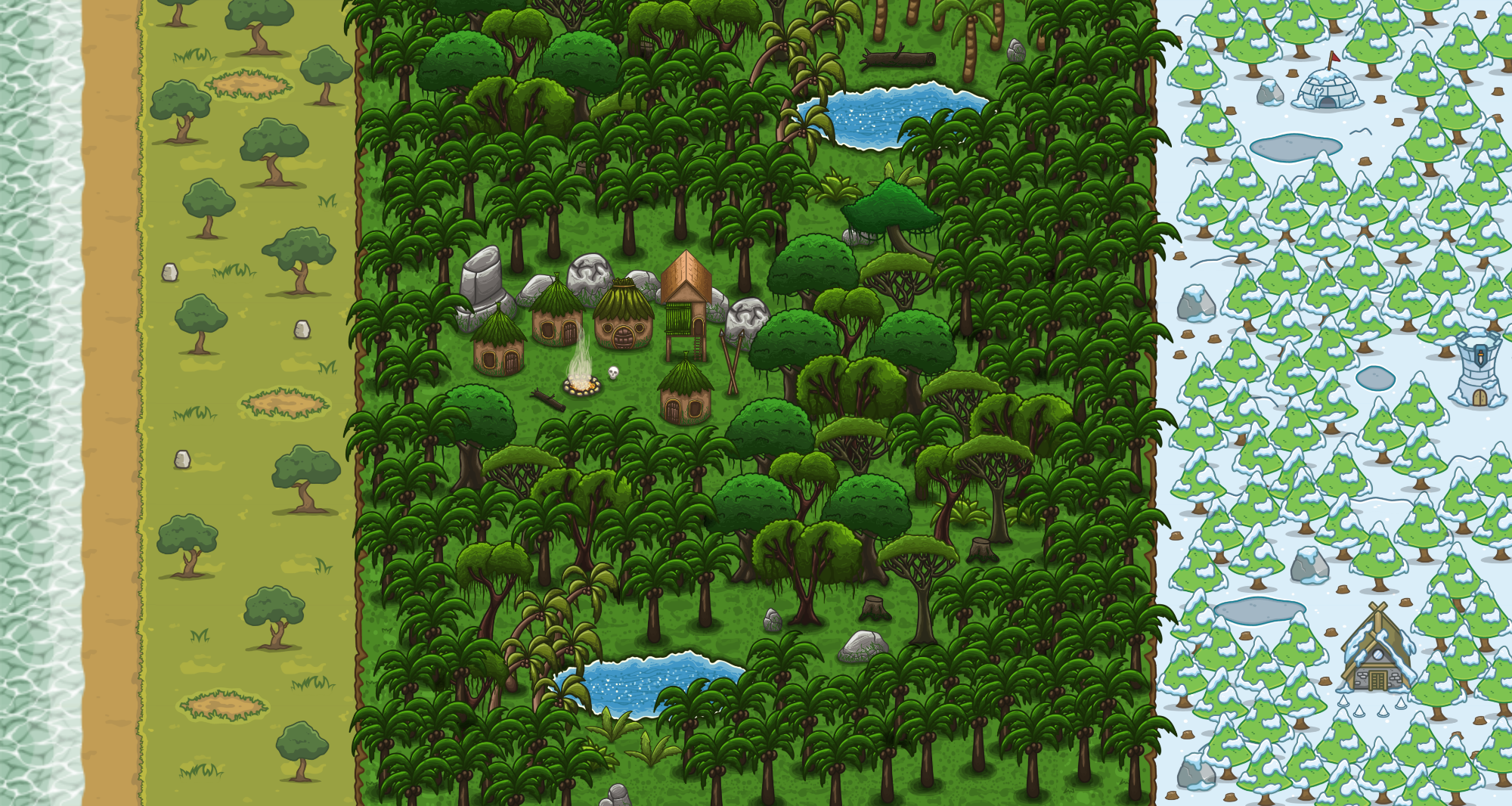 This is just the first version of the map! We have some amazing things planned 🔥
Animal List + Generated Tokens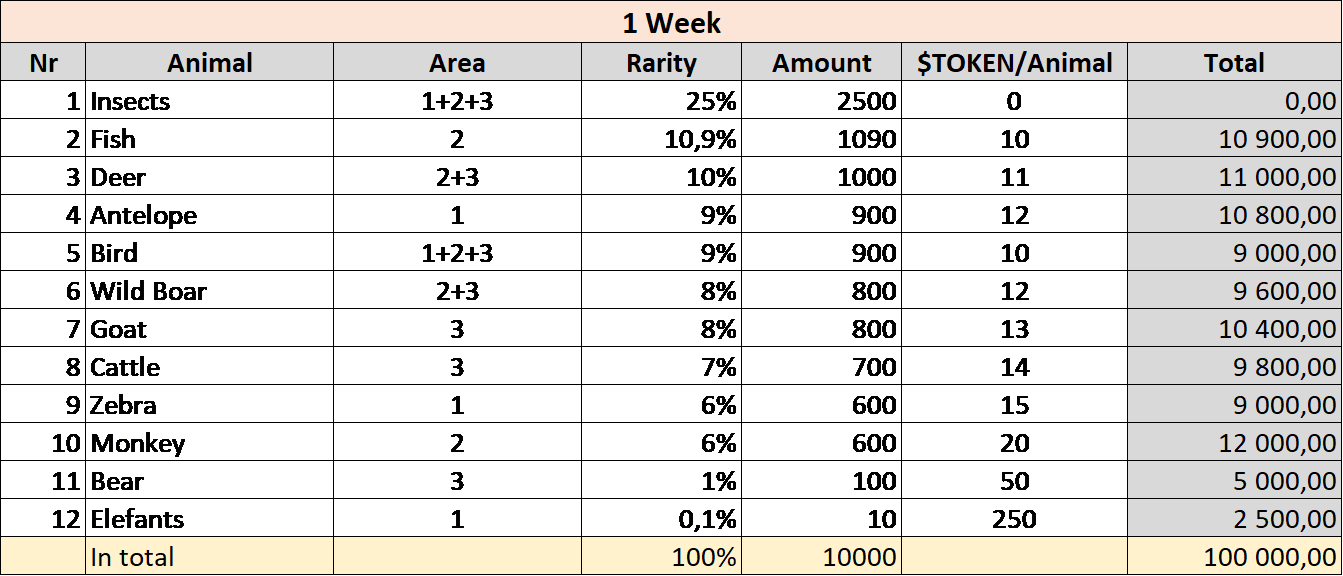 There is a 25% chance that you go empty-handed.
IMPORTANT: We will expand the map and animal list over time and add more game elements. Furthermore, it will become increasingly difficult to win the token.
Bonus Traits for the genesis collection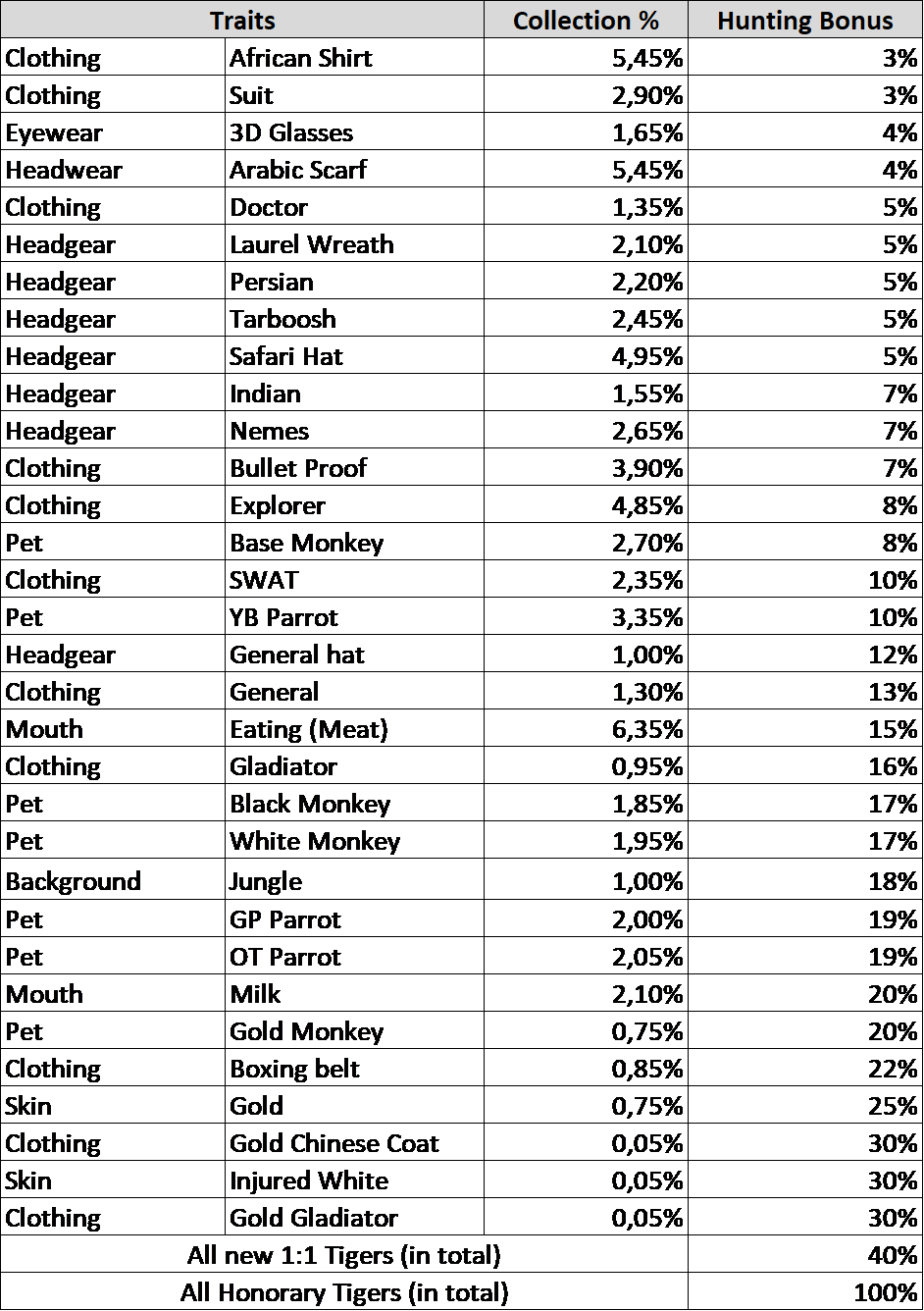 As already mentioned, the other two collections are also integrated in this game:
Tigress: 50%

Anipix Tiger Force: 150%
First example: If you have 2 Tigers, but get in combination 300% through the bonuses, then it counts as 3 Tigers.
Second example: If you have 1 Tigress and 1 Anipix Tiger, you get in combination 200% and thus counting as 2 tigers.
HODL Game 💎
This is intended for Diamond NFT holders. In this category it is possible to lock your NFT only once in order to generate a fixed amount of tokens. After unlocking it, the once locked NFT can never participate in the Hodl Game again.
Since the total amount of tokens generated per day is a fixed number, fewer total Tigers hodling means more tokens generated per tiger. Conversely, as more tigers are playing this game, less tokens are generated per tiger. Over time, the long-term hodlers will get more, as those who unlock once can no longer participate - so more and more people will drop out.
 The most important details summarized:
Only for the genesis collection

You can play this game for a maximum of one year - after that your locked NFTs will be unlocked automatically.

Tigers with certain traits won't have a higher token generation rate (only at the hunting game)

You can expect the HODL Game end of June.
TIGER FORCE NEARS THE NEXT STAGE
In addition to the public roadmap, we also have an internal schedule for Tiger Force. We promised you from the start that we wanted to get to the top. We have no interest in being number 2.
In order to achieve this goal, we set up a 5 step plan! Of course, we cannot make this public. But what we will always do is explain the current stage & the next stage to you.
The first stage of Tiger Force was all about studying Stacks/Clarity & building a strong team. We invested a lot of time and money to find the right team members. Anyone who has experience with this knows how difficult it is. We have been able to learn a lot from very good Clarity developers (e.g.: Plutus) and are now able to create smart contracts for different needs, be it staking, P2E games etc.
The most important thing, however, is that we were able to build a loyal community. A community that gave us the time to learn, was patient when we made mistakes, and gave us ideas especially when times were tough.
NOW IS THE TIME TO BUILD SOME AWESOME STUFF 🔥
At the end of June we will enter the 2nd stage of Tiger Force. But more on that in the next newsletter...
---
THANK YOU!
Thanks again to everyone who is always by our side - in good and bad times! 🙌
Together we are unstoppable!!
Social Media Links:
The information in this document is subject to change.