GM Tigers!
Hope you are all doing great!
Welcome back to our monthly newsletter.
April was an important month for us. We had to make many important decisions regarding the future of this project -> for example regarding our token. More infos below.
In this newsletter we will now summarize the most important events of April and what you can expect in May.
May will be exciting! 🔥
---
UPCOMING AIRDROP
Female Tigers:
Collection size: 1000

For every 2 tigers you have, you get 1 female tiger for free (Ex: 4 male tigers = 2 female tigers) -> Snapshot: May 5th - 10pm UTC

The launch is expected to take place on May 8th (Mother's Day).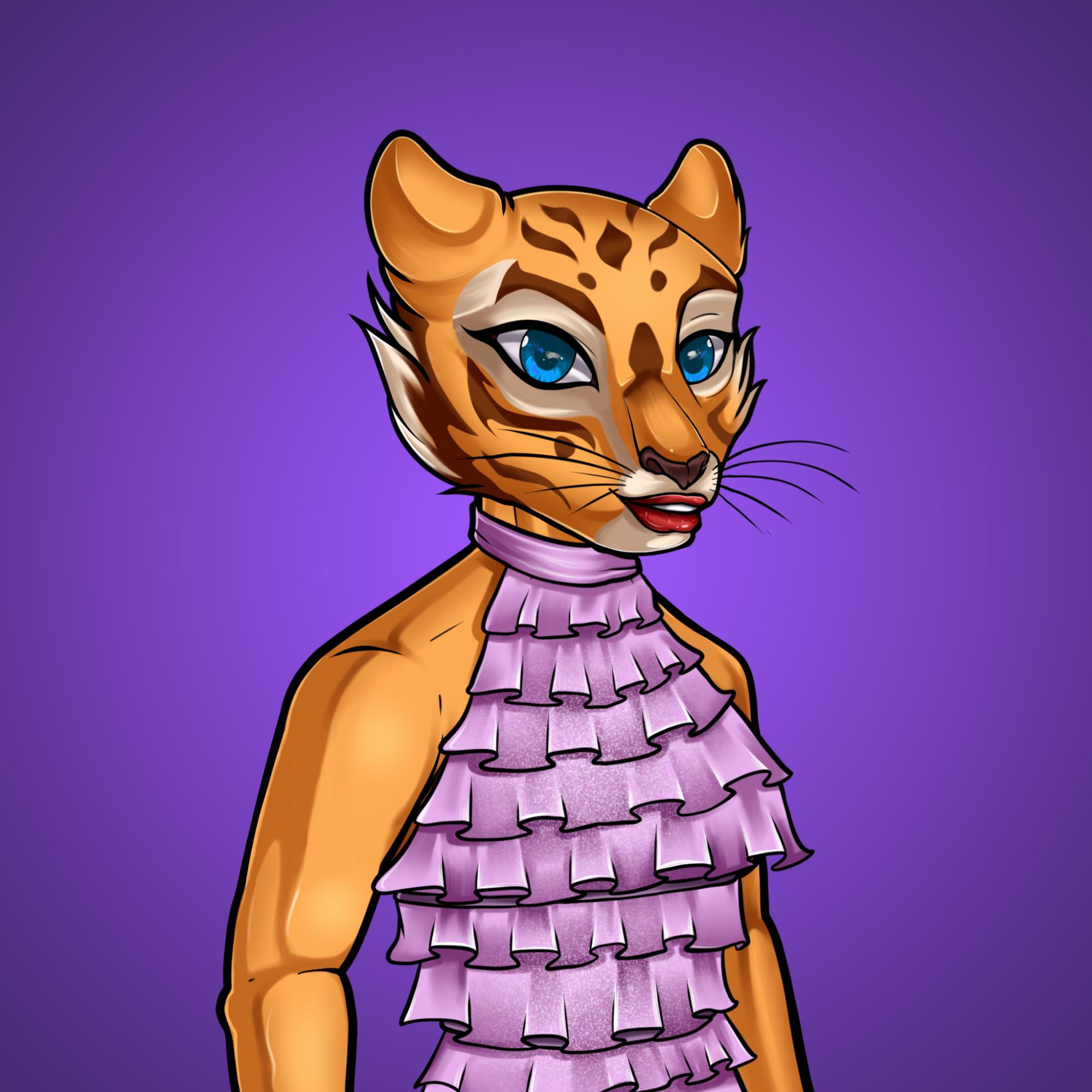 Animated Tigers:
Collection size: 50

Were raffled among Tiger Holders.

The Animated Tigers will be a pixelated collection. So we not only have 2D and 3D tigers, but also pixelated ones. The launch is expected to take place in mid/late May.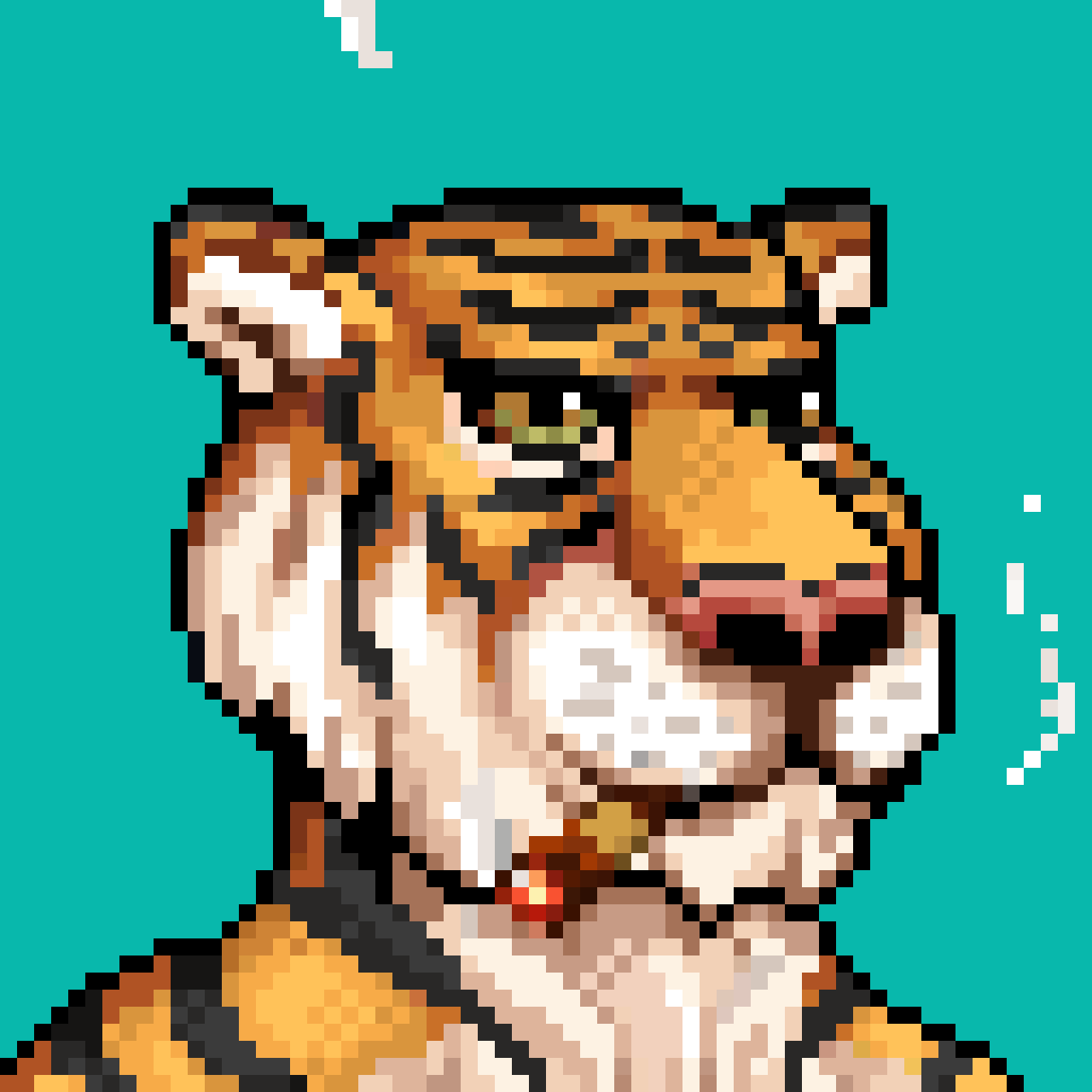 NEW WEBSITE + JUNGLE MARKETPLACE
We are currently working on the new website. Why? Because the website is one of the first things new people see. That's why we want to improve it. The Jungle Marketplace will also be launched with the new website.
The launch is expected to take place mid-May.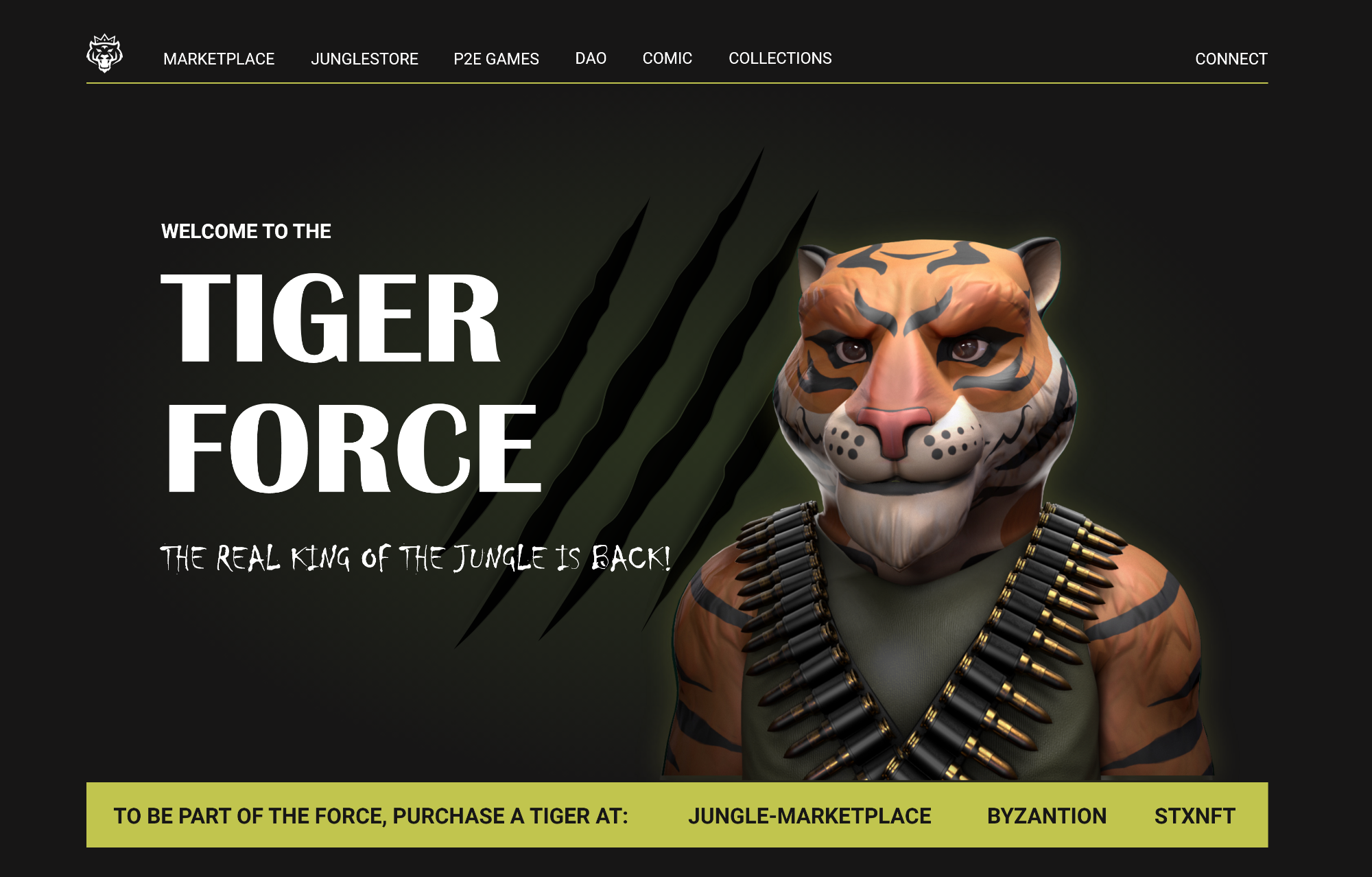 TIGER FORCE TOKEN -> $MEAT
$MEAT will be a utility & governance token for the Tiger Force ecosystem!
We reduced the total supply to 100.000.000 $MEAT (100 Mio.)!
Token Distribution:
20%: Founders & Team (locking period)

30%: Company Reserve - to support the ecosystem, early adopters and future development

50%: Community Pool - Play to earn games & more
To reward our early supporters, we will be airdropping 1.000 $MEAT per tiger to every Tiger NFT Holder! (only for the genesis collection)
You can expect the token airdrop for the NFT holders in mid-May.
Benefits of the Token:
Will serve as a currency for our P2E games

Minting future collections

Launchpad participation

DAO participation

Future benefits
P2E Games
We have worked intensively to find alternative ways of distributing our Tiger Force Token without our NFTs losing value afterwards. We have found an alternative to staking that is better and legally unproblematic -> P2E Games!
Half of all tokens are reserved for P2E games. There are currently 3 games in the making. The first two P2E games (hunting and hodl game) are structured similar to a staking model, since you don't have to invest a lot of time to get your tokens. The idea behind it is the following:
Hunting Game 🏹
Here your tiger NFT will be sent on the hunt to catch prey. The number of tokens you get here depends on what the tiger catches for you. A little tip: With some traits, the chance of catching better prey and thus generating more tokens is higher than others. But watch out -> it is also possible that your tiger will come back empty-handed.
The most important details summarized:
10 Mio $MEAT are reserved for this game

Over time we will add more features to the game. Stay tuned!

You can expect the Hunting Game at the end of May/beginning of June.
HODL Game 💎
This is intended for Diamond NFT holders. In this category it is possible to lock your NFT only once in order to generate a fixed amount of tokens. After unlocking it, the once locked NFT can never participate in the Hodl Game again.
Since the total amount of tokens generated per day is a fixed number, fewer total Tigers hodling means more tokens generated per tiger. Conversely, as more tigers are playing this game, less tokens are generated per tiger. Over time, the long-term hodlers will get more, as those who unlock once can no longer participate - so more and more people will drop out.
 The most important details summarized:
10 Mio $MEAT are reserved for this game

You can play this game for a maximum of one year - after that your locked NFTs will be unlocked automatically.

Tigers with certain traits won't have a higher token generation rate (only at the hunting game)

You can expect the HODL Game end of June.
Jungle Combat ⚔️
Last but not least, as you all know, we are currently developing a combat game. In this game it will also be possible to win tokens by defeating opponents, participating in tournaments and much more. (Details will be announced soon)
Milestones 2-4 (Player+Animation, Fighting System, VFX & SFX) are almost done.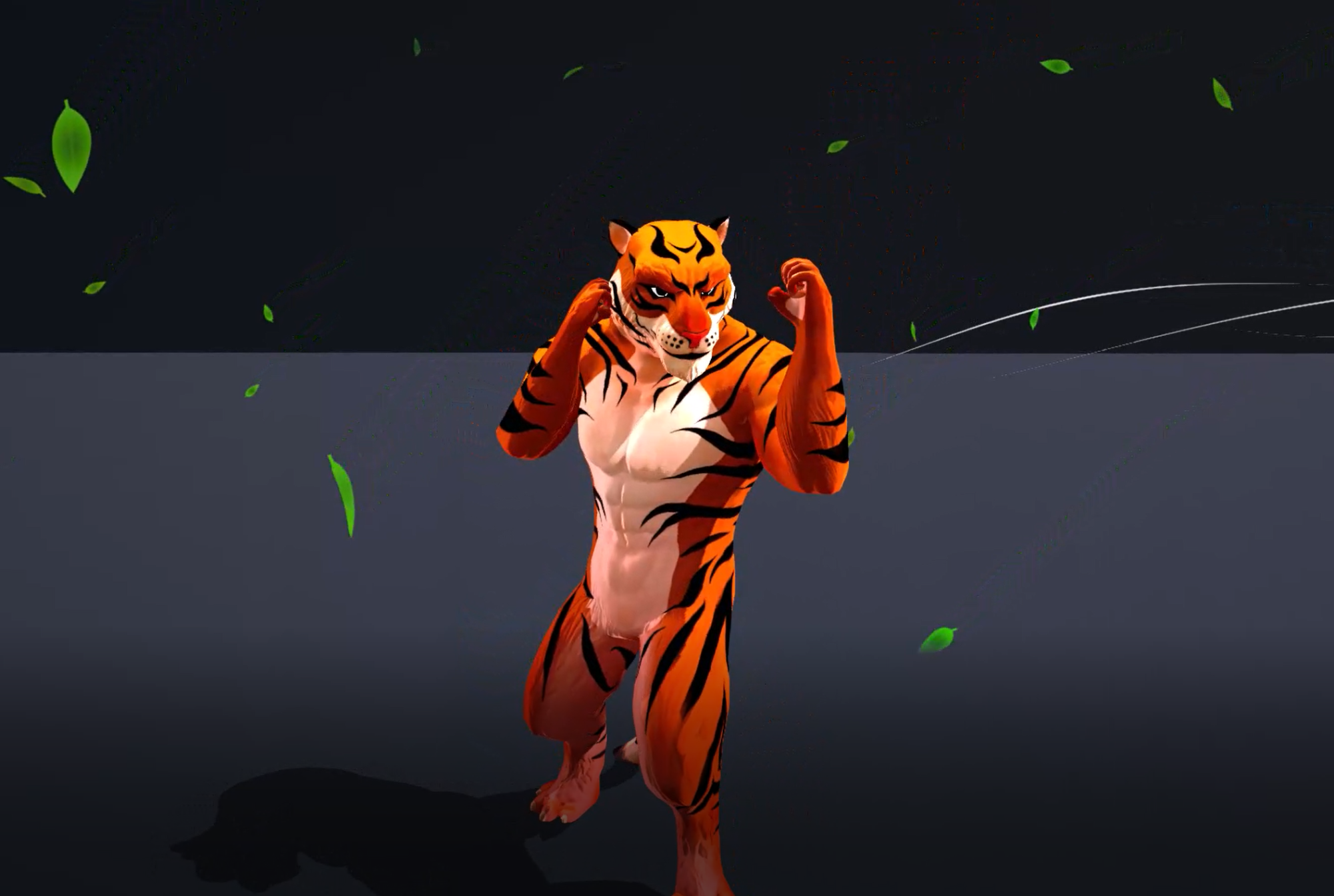 In the first two games you can only participate with our NFT collections (Genesis, Female Tiger, Animated Tiger,...). In those two games, the NFTs must be "locked" (although non-custodial).
---
THANK YOU!
Thanks again to everyone who is always by our side - in good and bad times! 🙌
Together we are unstoppable!!
Social Media Links:
The information in this document is subject to change.