Connect to Sigle Web3 Writing Platform with Xverse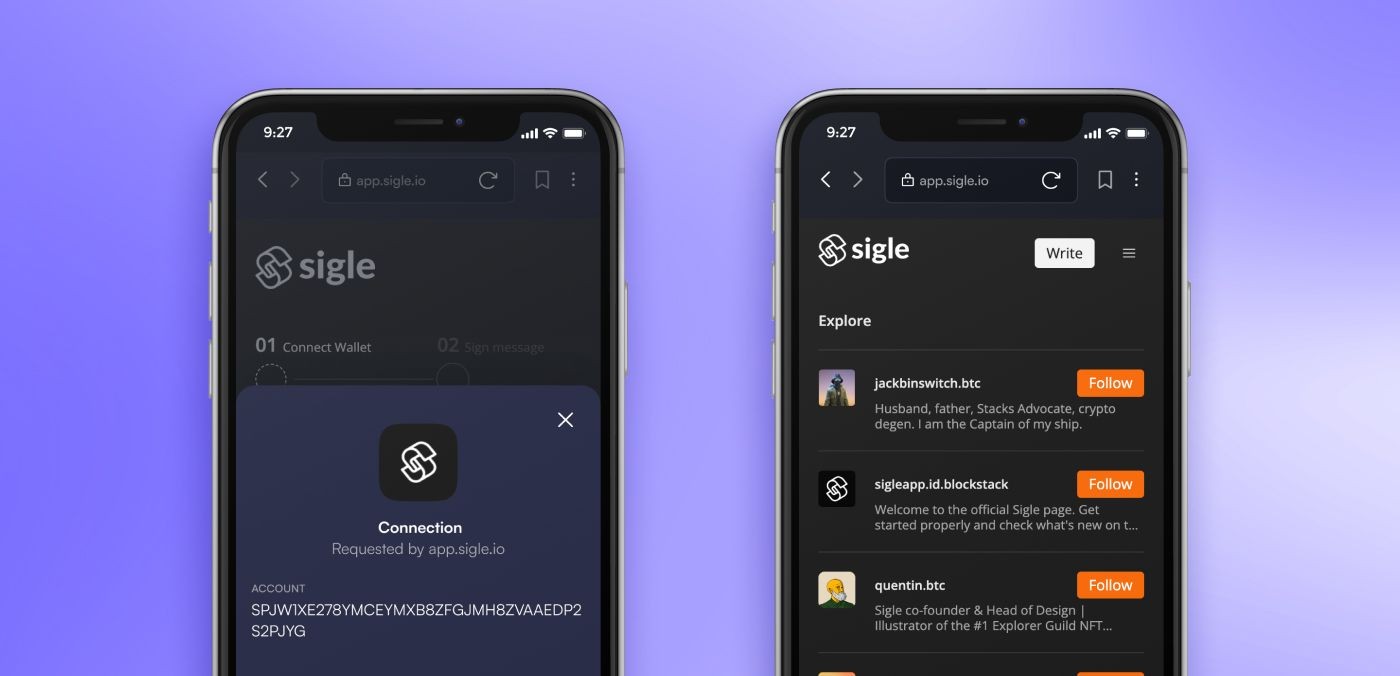 Xverse is pleased to announce you can now seamlessly connect to Sigle through the Xverse browser. Sigle is a secured writing platform for web3, enabling content creators and businesses to shape communities, brands, and bring stories to life.

Sigle is a secured and open-source blogging platform focused on protecting your privacy. Using a decentralised protocol and running on top of Stacks, we give you the possibility to store and lock your content on the Bitcoin blockchain.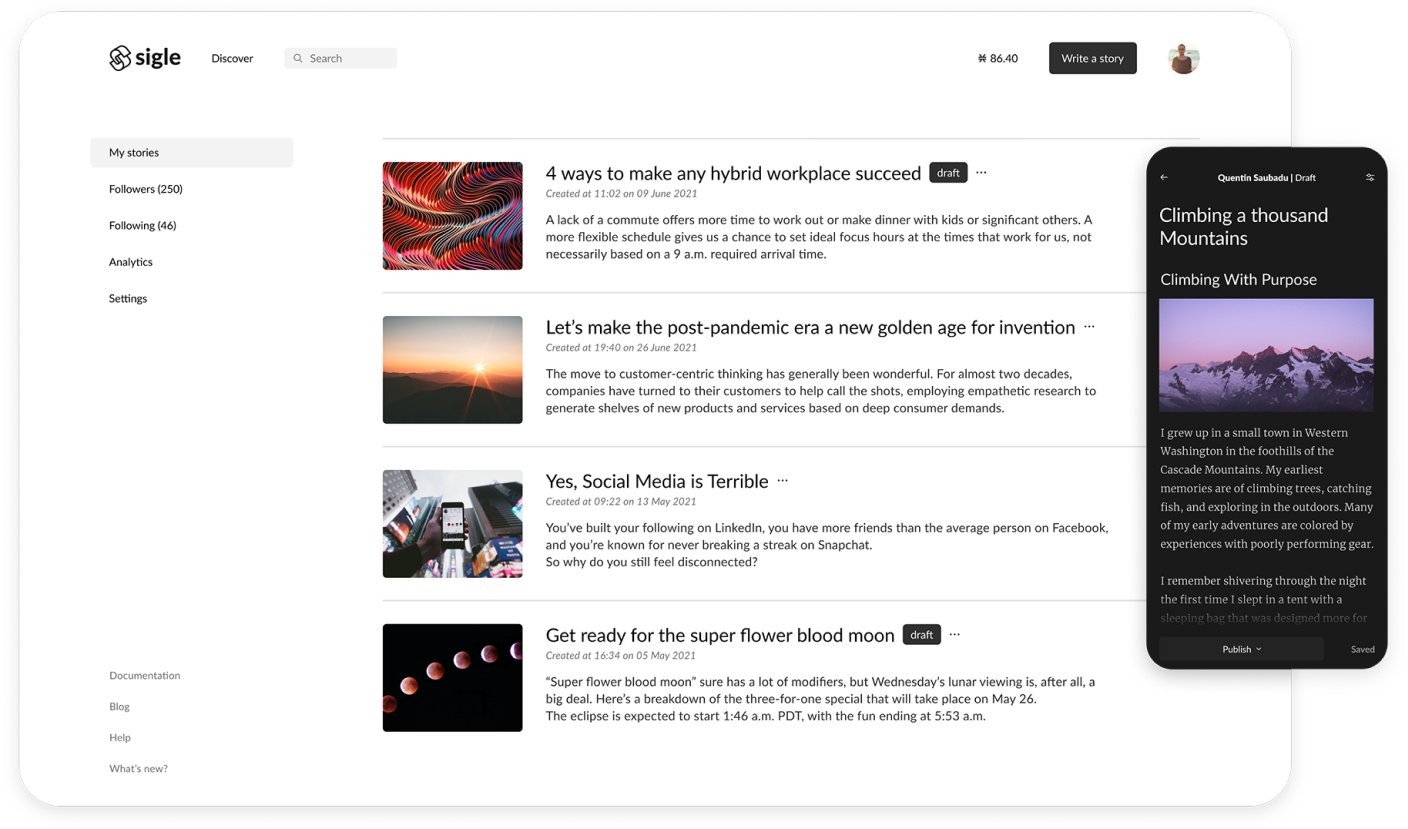 Similar to Medium, Sigle provides a seamless platform that helps writers focus on what's important to them. Sigle services include:
Share, Subscribe, Follow, Comment, and Discover articles

Send newsletters to your audience

Growth analytics for core publishers

Monetize content
Readers can lock up Stacks (STX) tokens to support writers with native Bitcoin yield, without spending their principle. Sigle also enables readers to subscribe to writer accounts on a monthly basis.
To connect to Sigle through Xverse, simply navigate to the browser extension tab and type "sigle.io," which you can then save as a bookmark. From there you can login to your Sigle account by connecting wallet. That's it!
---
Powered by