Stack on Xverse Pool using Ledger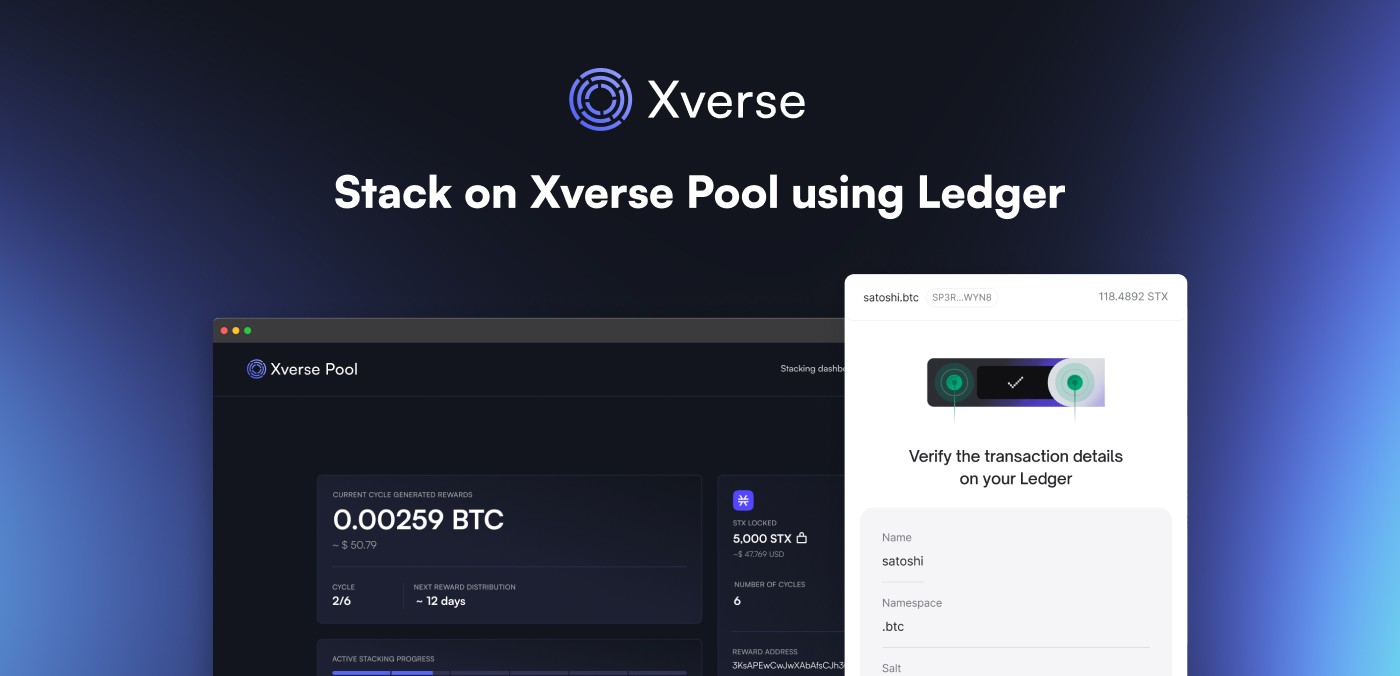 Users of Xverse Pool can now use their Ledger hardware wallets to stack with Xverse. This brings an extra step of security for their most treasured assets, because the device is not connected to the internet, and therefore impossible to hack remotely.


Hardware wallets such as the Ledger provide a physical second factor authentication. Meaning that you will need to physically connect your Ledger wallet to sign and confirm every action initiated through your mobile/desktop.
The Stacks app for Ledger empowers users to connect their Ledger devices to Hiro Wallet  (MacOS, Windows and Linux) in order to participate in Xverse pool.
By stacking with Xverse, you can earn on average 10% APY in real Bitcoin and pay zero fees.
The Stacks app is available in Ledger Live. You'll need to install it there before proceeding to connect your Ledger Nano S or X device to the Hiro Wallet for authentication.

To learn more about ways to safely navigate web3, check our article on crypto security

.
---
Powered by